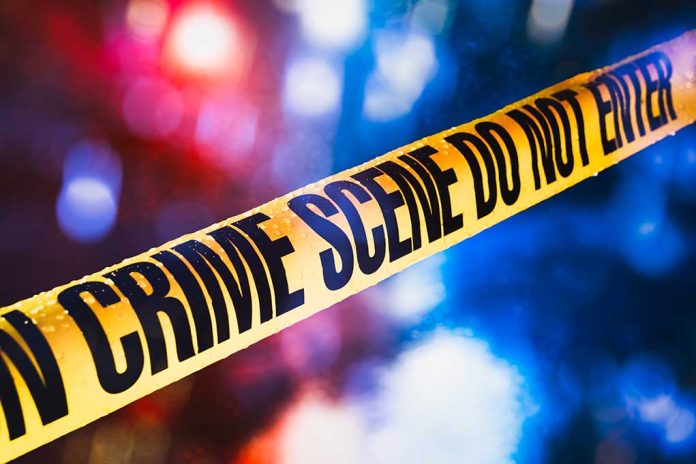 (Daily360.com) – On December 16, an all-too-familiar incident happened at Benito Juarez Community Academy in Chicago's Pilsen neighborhood. The students were leaving class in the afternoon when shots rang out. During the frenzy, four teenagers fell victim to the lone perpetrator.
On December 17, the Chicago Tribune reported two of the four kids, 15-year-old Brandon Perez and 14-year-old Nathan Billegas, lost their lives. Both sustained gunshot wounds to the head. The suspect was reportedly dressed in black and wore a ski mask. Unfortunately, police have no suspects in the crime, but they did release a picture in hopes of securing a lead.
Four kids shot.
Two dead.

It happened as kids were being dismissed from school in Pilsen at Benito Juarez Community Academy yesterday afternoon.@Chicago_Police detectives are looking for a person of interest in these photos.

Not much to work with, but contact CPD w/ info. pic.twitter.com/1tF2nkTjuT

— Jen DeSalvo (@TheJenDeSalvo) December 17, 2022
The two other victims are reportedly in good condition and recovering at a local hospital. Billegas' mother, Mayra Tapia, spoke out after the incident, saying she wants to be sure the shooter is brought to justice.
Sadly, this isn't the first shooting at an educational facility in Chicago this year. In August, four other students sustained gunshot wounds outside Schurz High School, and a teen was killed just recently in front of another high school nearby.
Students were uneasy about returning to class the following Monday after the shooting, saying they didn't feel safe. Some kids didn't come back at all, saying the killer was still at large and they didn't know if there would be another incident. Friends set up a memorial on campus to show their respects, and school officials said they would have counselors available for those who needed help dealing with the trauma.
Copyright 2022, Daily360.com