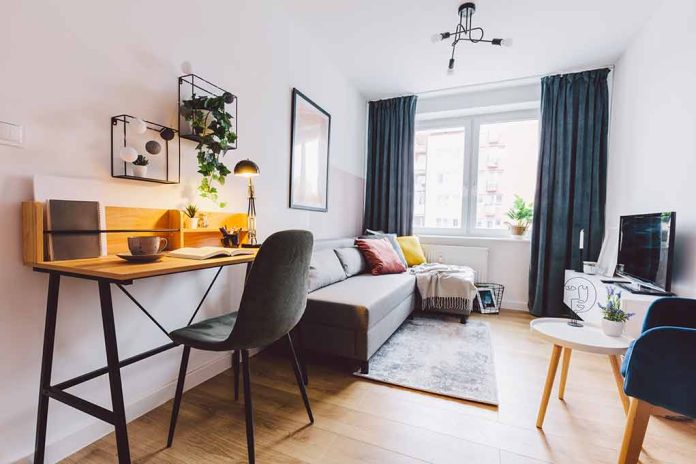 (Daily360.com) – New York City seems to be a place where two different realities exist at once. We hear from the politicians that they can't keep up with the financial burden caused by the  flood of illegal aliens pouring into the city. They say the budget is overdrawn, the city is going broke and there are nowhere near enough accommodations to house them. Crime is on the rise, citizens say they don't feel safe on the subways or the streets and many businesses have not returned after the pandemic lockdowns causing commercial real estate to buckle. 
But at the same time, have been skyrocketing and pricing people out of the city at rates seldom seen before. One pscenario making the rounds recently is the story of Piper Phillips and her $21,000 one-bedroom apartment ordeal. The young Chicago transplant said she's been trying find the right apartment for her and her boyfriend for months but the market is very tight and she's been having no luck. When she saw a listing for an apartment which featured a washer and dryer within the unit and other amenities she thought her prayers were finally answered. What Phillips could not have anticipated were the fees the building and management would attach to the potential lease. 
The criteria Phillips would have been required to meet began with earning 50 times the rent monthly, followed by these additions added by the landlord: $1,500 in administrative fees, $150 credit report check, $550 to process the application, $350 amenity fee, $1,500 "move-in" charge, $1,000 "move-in" deposit, $100 single initiation fee and a $55 digital submission fee. With all the fees the monthly rent would come out to $5,350 per month which is more than the current all-time-high average one-bedroom apartment rent of $4,366. Phillips may have had to put up the standard, first month, last month and security deposit upon signing as well. With all the fees, Phillips and her boyfriend would have to pay $21,507.50 to secure the one-year lease.
Phillips posted the tale on her social media where it garnered views well into the six digits. She said looking for an apartment is like a full-time job itself, in addition the often 11-hour day job she already has. She feels the NYC "power dynamic is uneven." Many real estate professionals who saw Phillips' story said although NYC is expensive those charges were above any norms they'd seen.  
Copyright 2023, Daily360.com