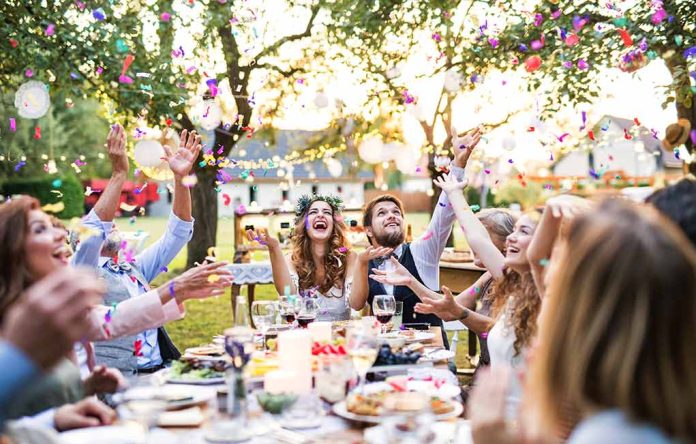 (Daily360.com) – Five best friends were killed in a terrible car accident in Minnesota late last week while they were on their way to prepare for a friend's wedding. The young women were described as inseparable friends with bright futures. Ranging in ages from 17 to 20, all died at the scene due to the severe impact of the collision. T
The colliding vehicle was seen on an interstate speeding by a state trooper who was unable to stop it before it exited the freeway. Soon after leaving the interstate the driver ran a red light and hit the car carrying the women in an intersection. The friends were together preparing for another friend's wedding which was to take place the next day. 
The driver of the vehicle which caused the collision kept going in an attempt to escape but was caught by police soon thereafter. The driver is alleged to be a man named Derrick John Thompson of Brooklyn Park, Minnesota. Thompson is the son of one time Minnesota state representative John Thompson. 
The elder Thompson was kicked out of a Democrat caucus late in 2021 after accusing police of targeting him because of his race in regard to legal issues he was having including charges of domestic abuse. John Thompson was something of a high profile figure at the time of the George Floyd-inspired unrest of 2020. 
A video which went viral at the time showed Thompson leading a Black Lives Matter contingent to police union leader Bob Kroll's home. The crowd gathered in front of the house and Thomson shouted at them using a microphone and speakers accusing Kroll of being a "klansman" while Kroll's children looked on. 
Derrick John Thompson has a long list of driving and drug-related convictions; in 2018 he was convicted of a hit-and-run crime while fleeing police in California. He struck a woman who survived but spent several weeks in a coma and is now living with serious injuries. Derrick was sentenced to eight years in prison but received credits and was freed in less than three years.   
Copyright 2023, Daily360.com