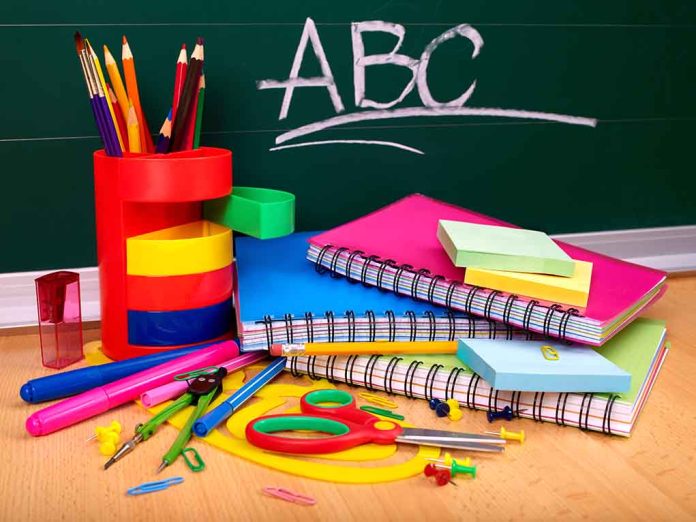 (Daily360.com) – The new school year is getting closer, and parents might just dread it more this year than their kids. Getting your children equipped for class isn't cheap, and with inflation running out of control, many families are struggling to cope financially. Wouldn't it be great if you could get the school supplies you need for free? With a bit of ingenuity, you can. Here's how.
Swap with other parents. Many basic supplies are cheaper in bulk. If you have a big box of pencils and a neighbor has a pile of notebooks, swap the surplus. For maximum efficiency, get together with other parents and work out who should buy what.
Talk to the teacher. Your child's teacher will often be able to provide basic supplies or put you in touch with someone who can.
Ask the school. Most schools, or school districts, have programs to help low-income parents get their kids equipped for school.
Get help from charities. There are a lot of charities that can help struggling parents. The Salvation Army or United Way are good places to start.
Find (or start) a school supply drive. There might be a drive in your area to help kids get the school gear they need. If there isn't, organize it yourself! Talk to people at your local church or community center and see who wants to help.
Check freebie sites. Websites like Freecycle or Craigslist can throw up some useful school items at very low prices –- right down to completely free.
12 Ways to Get Free School Supplies – Money Saved is Money Earned https://t.co/uIDbAVOFei via @moneysavedblog

— RadicalFIRE (@theRadicalFIRE) August 16, 2022
At an average of $849 to equip a K-12 student with needed clothing and supplies, this is an expensive time for families. But, if you're dedicated and creative, you can seriously slash that cost.
Copyright 2022, Daily360.com