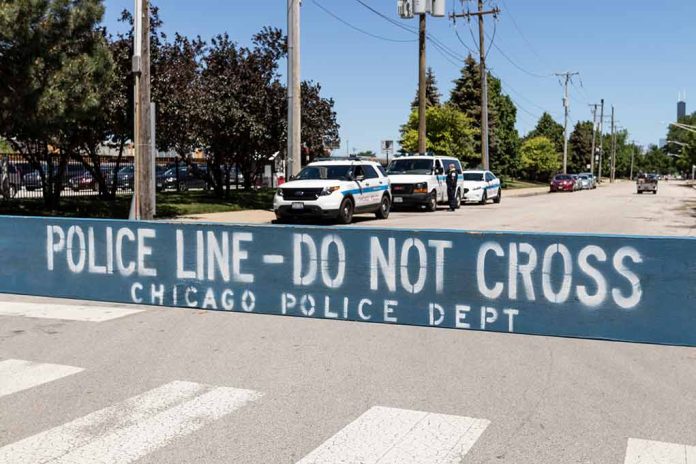 (Daily360.com) – Authorities are calling the brutal beating of a 72-year-old gay man in New York City a hate crime. The beating took place in mid- September, as the victim was standing on the corner of Ninth Avenue and 17the Street in the neighborhood of Chelsea. That neighborhood is known for having many LGBT residents, visitors and businesses.
The man was approached by four young men whom he alleges began to taunt him with homophobic slurs and insults. It seems the incident quickly escalated as the four men started to beat the elderly citizen. After the attack was over, the victim was treated at a local hospital for several lacerations and a broken jaw.
The assailants immediately fled the scene to a nearby building. They were captured on surveillance video and still images were posted to social media by the "NYPD Crime Stoppers" account. They ask anyone with information about the men, who appear to be Hispanic and black, to call their posted phone number or contact them via email.
This was not the only LGBT-related act of violence in New York City as a dancer named O'Shae Sibley was stabbed to death in Brooklyn. Allegedly, Sibley approached a group of teenagers who were harassing a group of his friends as they danced at a local gas station. One of the teenagers then stabbed and killed Sibley. The accused murderer has been arrested and had a hate crime enhancement attached to his charges.
Additionally, police recently arrested a man they believe shot 71-year-old, Enriqueta Rivera, as she stood on a Bronx street corner. The suspect's name is Joshua Evans, and he's been changed with among other things murder, attempted murder and manslaughter. Authorities believe Evans was arguing with another man, the argument escalated and he opened fire with a pistol and the elderly Rivera was an innocent casualty. Evans is suspected of being a gang member and police believe the initial argument may have been gang related.
Copyright 2023, Daily360.com