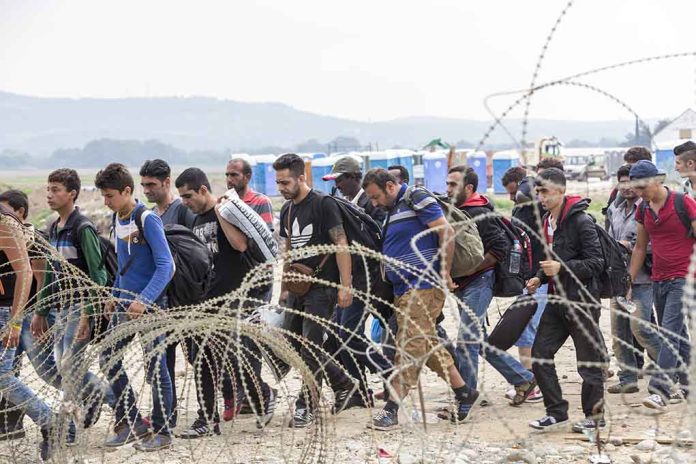 (Daily360.com) – 80% of U.S. immigration is due to illegal immigration. The Biden Administration's policies described by many as "open borders" are changing the national population and demographics in rapid time. Green cards have been handed out to about one million foreign nationals and another 1.4 million have received temporary work visas.
The Center for Immigration Studies (CIS) data shows illegal immigration is the real population bomb though. The population went up 0.4% in just one year from 2021 to 2022, pushing the total population to 333.3 million, an all-time high. The numbers grow largely from "chain migration" which allows foreign citizens to sponsor an unlimited number of family members for entry into the United States and for green cards. At this rate, the country's projected foreign-born population by 2060 will hit 70 million people. It stands now at roughly 48 million, making it the most ever foreign-born nationals in the United States.
When digging deeper into the green card numbers for 2021 we see six in ten were held by recipients qualifying through chain migration, and over 15,000 got green cards through the "visa lottery" program which can dole out up to 55,000 in a year. Only 26% of green card recipients earned them through employment in the U.S.
Also, in 2021, we saw roughly 1.4 million foreigners brought in to replace American workers. The data shows 600,000 foreign nationals claim jobs in the farming sector and 150,000 claim positions in the professional field, primarily STEM.
Illegal immigration is vastly underreported by the census bureau and every month under the Biden Administration the numbers hit new highs year over year. Rasmussen polling shows that about 56% of Americans likely to vote to feel immigration levels are too high with 40% of those wanting it cut by at least half.
Copyright 2023, Daily360.com