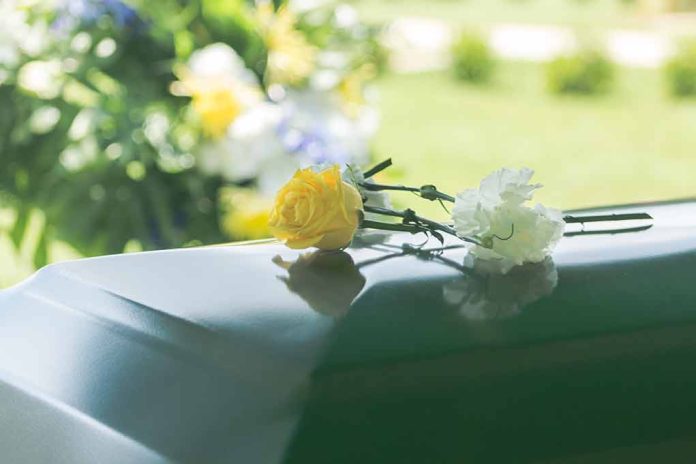 (Daily360.com) – World-famous Irish singing legend Sinéad O'Connor has died at the age of 56. The singer rose to super stardom in 1990 with the release of her second album "I Do Not Want What I Haven't Got" which contained a cover version of the Prince song "Nothing Compares 2 U." That song and accompanying iconic video led that album to sell over seven million copies. 
The single was Billboard's number one world single for 1990. She received three Grammy nominations and was named Artist of the Year by Rolling Stone Magazine. O'Connor would release 10 studio albums over her career including hit songs for fellow Irish star Daniel Day-Lewis' film "In the Name of the Father." 
O'Connor led a troubled life beyond her career success. She claimed abuse both physical and sexual done by her mother from which she suffered PTSD for most of her life. O'Connor was always politically motivated, an outspoken feminist and critic of religion. Most notably in 1992 while performing live on "Saturday Night Live," upon finishing a song she said "fight the real enemy" while holding up a picture of Pope John Paul II which she then tore up. The singer said she was making a statement about abuse that was covered up within the Catholic Church. In 2010 then Pope Benedict XVI offered an apology to Ireland for the abuses of the past but O'Connor said it was not enough. 
O'Connor converted to Islam in 2018 and changed her name to Shuhada' Davitt personally but would remain Sinéad O'Connor professionally. The singer was married four times, the last of which only last 19 days in 2011. O'Connor came out as lesbian in 2000 but said in 2005 she was not, she considered herself 75% straight and 25% lesbian. 
Sinéad O'Connor was mother to four children, her eldest Shane, 17, committed suicide just 18 months ago after escaping a facility where he was on suicide watch. The death of her son weighed heavily on the singer as she would take to social media declaring her passion for life was gone and dedicating many sad songs to 'all mothers of Suicided children'.
Many celebrities posted to their social media accounts personal stories they shared with the singer. The lamented her troubled life and early death. Including fellow Irish citizen and UFC champion Conor McGregor for whom O'Connor once sang live in the arena as he entered the ring, he wished his friend peace now and said she was "home with (her) son."
Copyright 2023, Daily360.com