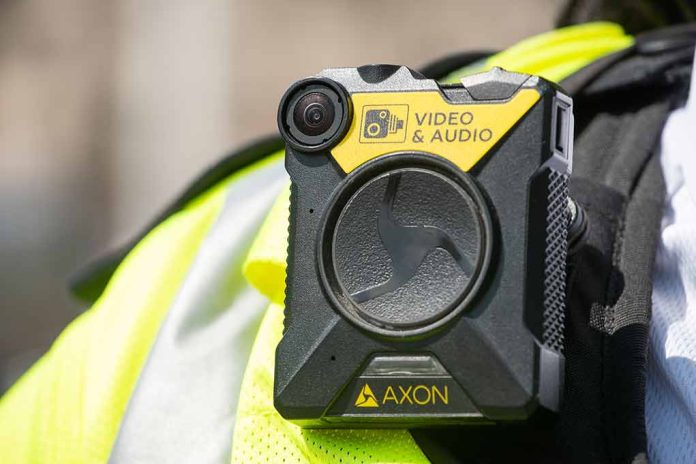 (Daily360.com) – As artificial intelligence (AI) weaves its way into most areas of life with an ever-growing presence on the horizon, it may become a serious part of local policing. A service called Truleo has partnered with 20 police departments throughout the United States. Truleo's service is an artificial intelligence analysis of police body camera footage in real time. 
It analyzes use of force patterns, pursuits, and suspect frisking. It also analyzes the language being used both with and by officers. Should either the language or actions be deemed unprofessional by the AI, it will alert superior officers and present the video to them in real-time. Proponents of the tool say it is helpful to all parties involved and can keep a situation from escalating into a serious issue.
Many law enforcement agencies currently use transcription services for their body cam footage but with so much footage recorded daily less than 1% is ever reviewed. This is something Truleo CEO Antony Tassone identifies as a major advantage of their AI—it can analyze these videos in a matter of minutes. 
Truleo CEO Tassone singles out the incident in Memphis, Tennessee where several officers beat Tyre Nichols to death on the street. He says that had department been using his software, command staff would have been alerted, they would have been fed the video in real-time, and they would have seen the "deterioration of professionalism" in time to intervene.   
Truleo is hoping to add another 10-15 departments to the 20 they now work with by year's end. The Seattle police department stopped using the Truleo program after they received negative reports. Critics question the transparency and oversight of this and other AI platforms. Tassone says these concerns can be allayed by noting the technology does not replace human review and process, but is instead a tool to make it more efficient. Truleo reports a 36% decrease in use-of-force incidents within departs who use the technology.
Copyright 2023, Daily360.com