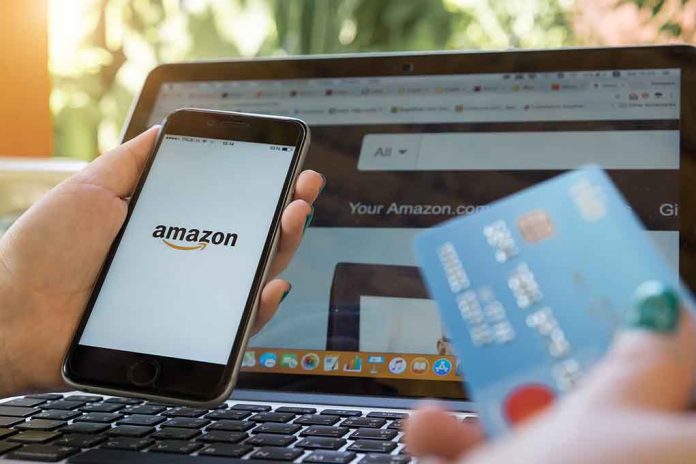 (Daily360.com) – Mega-company Amazon is not above the economic woes currently burdening the country and most of the world. The company announced layoffs of 9,000 employees in April primarily from the Amazon Web Services (AWS) division. CEO Adam Selipsky said it was a "tough" thing to do but necessary in the current economic climate but is aiming to treat the dismissed with "respect." Amazon said they're focusing on the company's most profitable sectors at this time.
Amazon is now trying to offset expenses incurred by delivering packages to people's homes. The company is offering some U.S. customers $10 to pick up their packages at a facility instead of delivery; they say they're responding to a drop in consumer demand of late. The promotion is being offered to people who've not done a pickup in the last 12 months. A company spokesperson said the $10 promotion is available to certain customers who've spent $25 or more and can go to a Kohl's, Amazon Fresh or Whole Foods location. The spokesperson described this option as a "huge opportunity" for Amazon to reduce delivery costs. 
Another change is Amazon will charge $1 to customers who elect to return an item to a UPS Store if there is an Amazon official location closer to the address where the package was delivered. UPS and FedEx have encouraged customers to use those locations as their costs have also risen. A year ago Amazon hiked the cost of Amazon Prime subscriptions from $119 to $139.  They've also raised minimums for grocery deliveries; encourage customers to have multiple packages delivered on the same day and other shipping compromises based on the amount spent.  
Other big companies have been laying off employees recently as well. Alphabet (Google) 12,000, Microsoft 10,000, Meta (Facebook) 10,000, Disney 7,000, Dell 6,650, and Accenture 19,000.
Copyright 2023, Daily360.com