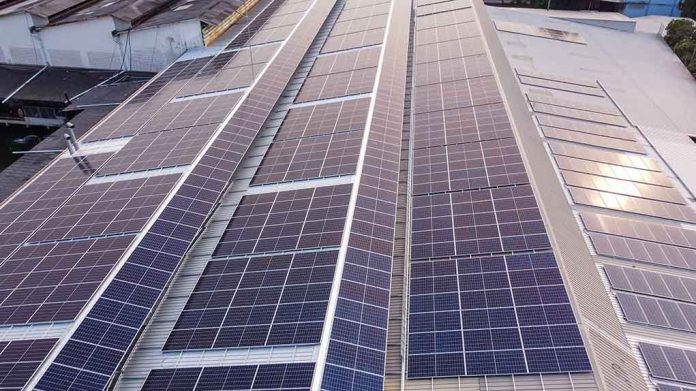 Amazon QUIETLY Turned Off This Project Behind Closed Doors
(Daily360.com) – In 2019, Amazon CEO Jeff Bezos revealed his plans to bring his company to zero emissions by 2030, 10 years ahead of schedule. Recently, the retail giant released a report showing its progress as of 2021. Amazon claims to have 85% of its operations using renewable energy across all facilities, which is 5 years ahead of Bezos' overall plan. However, there was something missing from the sustainability report — the mention of rooftop solar panel fires at fulfillment centers.
Beginning in the spring of 2020 and continuing through 2021, Amazon had at least six "critical fire or arc flash events," according to internal documents. In June 2021, the company shut off the solar power for all US operations to examine the issue, but it didn't inform the public. A spokesperson for the business said the response was voluntary and experts are powering the panels back up following inspection.
Fires caused by rooftop solar panels have led Amazon fulfillment centers to temporarily shut down those solar systems that were to blame for the blazes.https://t.co/7H8EdpN7es

— The Post Millennial (@TPostMillennial) September 6, 2022
Amazon officials told The Epoch Times that the solar rooftops were constructed and maintained by a third party. The organization has since hired a new team of "solar experts" to ensure the build and maintenance are up to par and align with safety standards.
According to the environmental progress report from Bezos' company, the self-imposed deadline to bring the company to 100% renewable energy is moving up once again, now to 2025. Amazon's approach includes the use of wind and solar resources.
Copyright 2022, Daily360.com