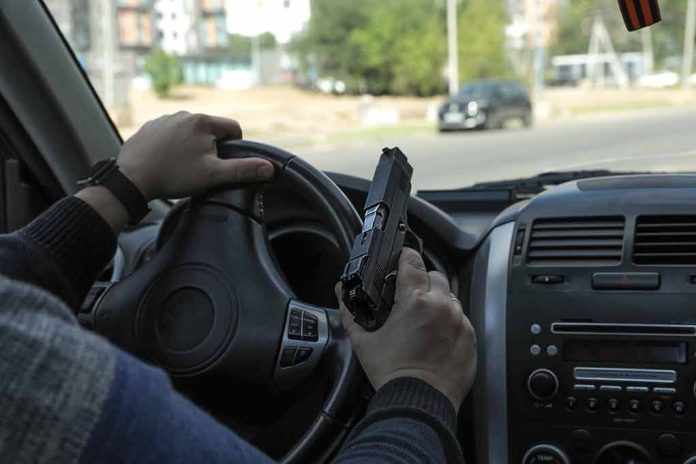 (Daily360.com) – Kike Ojo-Thompson is the founder and CEO of the KOJO Institute and makes her living by seemingly calling people racist and then finding ways to get paid to turn them 'non-racist.' Ojo-Thompson was contracted to give a lecture to educators in Toronto Canada. Ojo-Thompson was promoting critical race theory and similar theories that have recently become widely controversial throughout academia, often putting parents at odds with teaches. Ojo-Thompson stated her belief that Canada was even more racist than the United States and the nation "never reckoned with" its history of being "anti-black." 
One person who was made to sit through the lecture was a former Buffalo, New York teacher who also served as a fill-in principal in Toronto, Richard Bilkszto. While the school personnel were being lectured by Ojo-Thompson, Bilkszto took issue with some things she was saying and the two argued over some points. Ojo-Thompson then began to bully Bilkszto and positioned herself as his victim, despite the fact she was conducting the lecture. 
She said Bilkszto in his "whiteness" was out of line for confronting her, "a black woman." She later characterized the argument as "real life" white supremacy. Bilkszto lodged a complaint over the treatment he received and was disappointed when the school board seemed to side with Ojo-Thompson and were reluctant to look into the matter. His lawyer says that although school officials punted, Bilkszto was given a favorable ruling by the Workplace Safety and Insurance Board which said Ojo-Thompson's behavior was bullying, abusive and egregious.
Sadly, the story does not end there as Ojo-Thompson continued to smear Bilkszto, his reputation was damaged and after a six-week leave he was not welcome to work at the school or within the district any longer. Bilkszto, 60,  took his own life earlier this month. Ojo-Thompson again painted herself as the victim; as the story became more publicized she accused "right-wing media" of "targeting" her and weaponizing the incident to "suppress the work" she and her organization do in the name of "diversity, equity and inclusion." 
Copyright 2023, Daily360.com