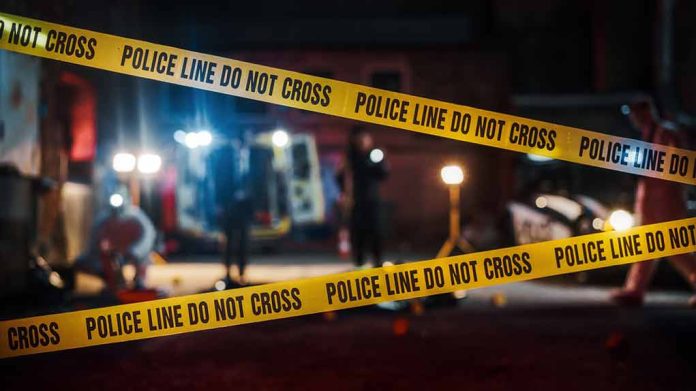 (Daily360.com) – Residents in a quiet little town situated north of New York City called Somers are reeling from a shocking and tragic event that took place last weekend. A popular Manhattan oncologist named Krystal Cascetta seems to have shot and killed her baby before shooting herself in a bizarre murder-suicide. Neighbors of the young family say they are left shocked and saddened by the event. They describe the family as nice, quiet and generally keeping to themselves.
Since the event happened social media has been running wild with theories, speculation and odd conjectures. Many of these surround Cascetta's husband, Tim Talty, who many have decided to accuse of being the 'actual killer' in the situation. Steven Nevel, a New York State trooper, tried to put those unsubstantiated conjectures to rest as he stated that Talty is "100% unequivocally" innocent in this matter. He referred to the people online spouting such theories as "trolls" who are sullying the reputation of a man who just lost his entire family suddenly and tragically. 
While Talty was not present in the $1 million home at the time, Cascetta's parents were at the residence. They describe hearing a gunshot early that Saturday morning but assuming it to be a falling object, then upon hearing the second shot they realized nothing had fallen and instead those were gunshots they heard.         
Friends and colleagues are still shocked by the details of this event and describe Cascetta as someone who always wanted to be a doctor for as long as they remember. They describe Cascetta as having the drive to be a doctor from the eighth grade since being affected by her mother's friend's death from breast cancer. It's not a coincidence that breast cancer became her area of expertise after graduating Albany Medical College. Neighbors have reported seeing ambulances and police at the residence at least twice earlier in the summer but they were not aware of the circumstances. 
Copyright 2023, Daily360.com