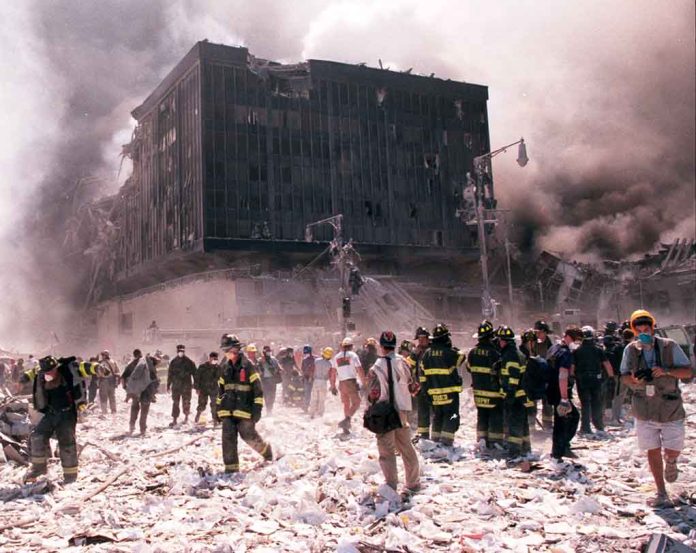 9/11 "Architect" May Make Plea Deal
(Daily360.com) – On September 11, 2001, terrorists attacked the United States, killing 2,977 innocent people. Nearly two years later, authorities captured suspect Khalid Sheikh Mohammed in Pakistan. The new prisoner claimed to have orchestrated the whole deadly event, and The 9/11 Commission Report confirmed that by listing him as the "principal architect" behind the attacks.
Twenty-one years later, a headline suggesting that Mohammed and four other prisoners at Guantanamo Bay are working on a plea deal angered many, including James Woods. The actor took to Twitter to share his disgust about the possibility and timing of the announcement. He demanded accountability and questioned the entire justice system in America.
Mohammed Capture and Containment
For three years, Khalid Sheikh Mohammed remained in CIA custody, where agents subjected him to interrogation efforts some people deemed torture. The treatment did elicit confessions, but the methods make prosecution using typical means complicated. To bring the issue to a close, authorities are reportedly considering taking the death penalty off the table for the al-Qaeda member and four other alleged terrorists in exchange for a guilty plea. The suspects will also receive treatment for the torture they allegedly received at the hands of the CIA.
All five suspects stand accused of terrorism, 2,976 counts of murder, plotting the 9/11 attacks, and hijacking. They reportedly each have three lawyers: one from the military, another who's a civilian, and a human rights counselor. One of the defense attorneys on the case, James Connell, confirmed for CBS News that they were all "engaged in good faith negotiations."
Reactions to a Plea
Woods slammed the government for allegedly negotiating a plea deal. In a now-deleted Twitter post, he called the news "appalling" that the news broke on the 21st anniversary of the attacks and asked, "Why is justice such an elusive concept in America today?" The actor was not the only person to have a strong reaction to the possibility of the defendants reaching a deal with the US government.
Although an agreement taking execution off the table is not yet set in stone, Americans are clearly outraged by the prospect. Debra Burlingame, the sister of pilot Charles Burlingame, who died that day, said she wants "justice." Senator Rick Scott (R-FL) said the US doesn't "negotiate with terrorists."
THIS IS OUTRAGEOUS.

Let me be perfectly clear, @JoeBiden: The United States NEVER negotiates with terrorists. https://t.co/MFqWczmIVH

— Rick Scott (@SenRickScott) September 12, 2022
For now, Mohammed, Mustafa Ahmed al-Hawsawi, Ramzi Binalshibh, Ammar al-Baluchi, and Walid bin Attash remain in custody in Cuba.
Copyright 2022, Daily360.com