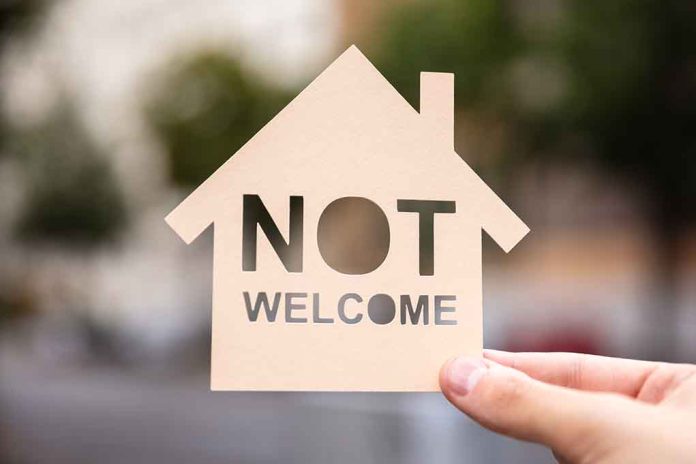 (Daily360.com) – Discrimination in housing isn't just disheartening — it's illegal. Unfortunately, many people still experience discrimination when they're looking to purchase or rent a home for themselves and their families. Discrimination can occur based upon sex, gender, religion, race, sexual orientation or preference, and more.
While many protections are in effect to prevent the discrimination of groups and individuals, it still happens. Because of that, it's important for any prospective renter or homebuyer to understand their rights under the Fair Housing Act, the process for filing complaints, and what to look out for.
Discrimination: What Is It?
Prejudiced treatment is discrimination, and it's typically based on defining characteristics like age, sex, race, disability status, familial status, country of national origin, gender identity, or sexual orientation.
While there are many federal laws in place to help individuals being discriminated against, it's very patchwork — one for housing, one for the workplace, and another regarding the application for public benefits or assistance.
The Fair Housing Act Provides Protections Against Discriminatory Behavior
The Fair Housing Act is a federal law. It aims to protect homebuyers and prospective renters from discrimination. It's also meant to help those seeking housing assistance, people going through a mortgage application process, and anyone engaged in any housing-related activities. The Fair Housing Act makes it illegal for someone to discriminate against you based upon your characteristics. Examples include:
Refusal to sell or rent a home.
Refusal to negotiate a housing agreement, or making available housing suddenly and arbitrarily unavailable.
Offering different terms or conditions for different types of people, including rental or sale prices.
Offering different or unequal housing or facilities.
Saying a house is not available for sale, rental, or inspection when it is.
Posting public notices or ads indicating a specific type of person is preferred as a homeowner or renter.
Using different criteria for different applicants.
Evicting a tenant with no real cause or removing their guest.
Failing to maintain a property, delaying repairs, and more.
Actively discouraging someone from buying or renting a dwelling.
Refusal to provide financial assistance or a mortgage application for an available dwelling.
Deciding upon a loan based upon how the applicant responds to harassment.
Intimidating anyone who wants to exercise their right to fair housing, or intimidating their advocates.
Refusing to provide reasonable accommodations for a person with disabilities who wants to rent or buy the housing.
The Fair Housing Act provides protection for people looking at most types of housing. The exceptions are owner-occupied dwellings with four units or less, single family homes with no agent helping the sale, and religious organizations' housing.
Who Does The Fair Housing Act Cover?
The Fair Housing Act protects anyone looking to rent or purchase a home, acquire housing assistance, or apply for a mortgage. Prospective tenants or homebuyers can lodge complaints against managers, developers, property owners, mortgage lenders, insurance providers, homeowner's associations, real estate agents, and more.
Fair Housing Act Violations: How To Report Them
If your right has been violated, you can file a Fair Housing Act complaint with the Department of Housing and Urban Development's Fair Housing Equal Opportunity Division (FHEO). This agency accepts complaints online, via postal service, phone, or email.
When you file a complaint, be prepared to include the address and name of the individual you're reporting about, your own name and address, any information about the housing this complaint is regarding, and your account of the event during which your rights were violated. Make sure you include the date. The FHEO may call to interview you or they may forward your complaint to another agency.
Everyone deserves the right to fair housing. If you've experienced discrimination, report it. Keeping everyone accountable helps everyone achieve fair housing practices.
Copyright 2023, Daily360.com