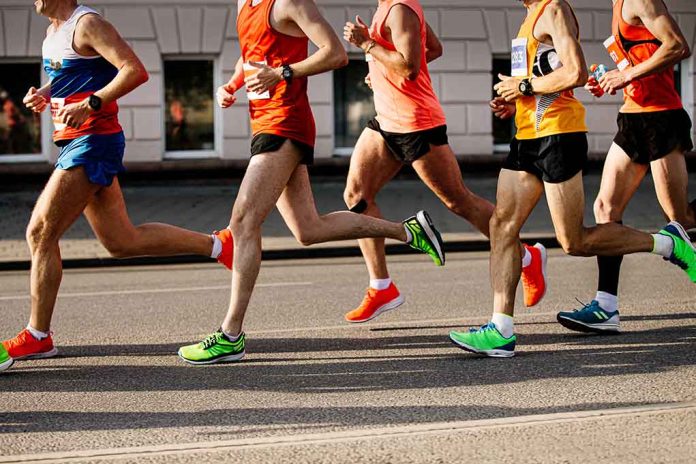 First Athlete with Down Syndrome Completes Ironman Championship
(Daily360.com) – The official Ironman Triathlon competition takes place every year in Kailua Kona, Hawaii, drawing athletes from all over the world to complete the difficult journey. Competitors must swim for 2.4 miles, ride a bike for 112 miles, and round off the race with a 26.2-mile run. In 2020, Florida resident Chris Nikic was the first person with Down Syndrome to complete the feat.
On October 6, the athlete returned to the competition, and this time he added another accomplishment to his belt. Nikic not only completed the Ironman, but he also finished it in under 17 hours, adding his name to the list of winners to beat the standards for the Ironman World Championship.
Incredible athlete becomes first person with Down syndrome to complete grueling Ironman World Championship https://t.co/VV3faYmRc8

— TheBlaze (@theblaze) October 11, 2022
The athlete and his guide, Dan Grieb, crossed the finish line after 16 hours, 31 minutes, and 27 seconds, crushing the 17-hour timeline. There was much celebration as friends and family joined Nikic once the race was complete. The record-maker wasn't finished, though, as he gave girlfriend, Adrienne Bunn, a promise ring after he finished his race. It was a special way to commemorate his 23rd birthday.
Nikic said he wanted to set an example for others with Down syndrome, showing them they too can accomplish their goals. He also hoped to raise awareness about his genetic disorder, saying others shouldn't "look away or walk away" just because someone has the condition.
A woman and her daughter, Liza James, who suffered from a traumatic brain injury, also competed that day and crossed the finish line.
Copyright 2022, Daily360.com