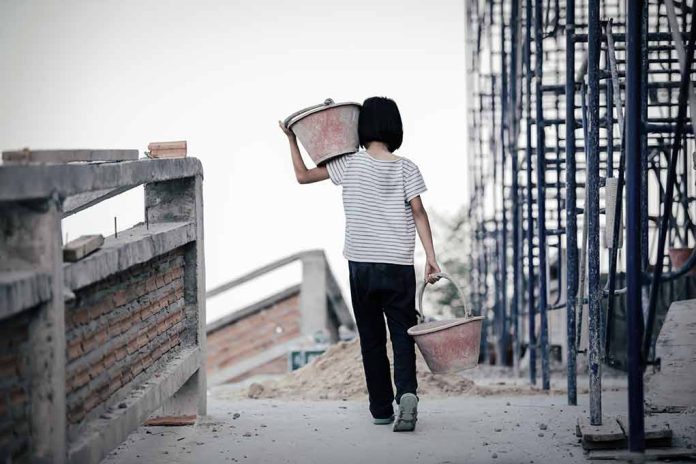 (Daily360.com) – California's politicians like to hold up their progressive state as the model for the way the United States should aspire to resemble. This may be welcome news to human traffickers as The California Assembly committee just shot down a bill to increase charges for that crime. 
Senate Bill 14 would have upgraded the trafficking of children to a "serious felony" putting it on par with murder, rape and other crimes which could have a death penalty or life sentence verdict upon conviction. After the California Assembly Public Safety Committee killed the measure, a person in the gallery yelled out "horrible" as victims of trafficking wept. The state senators on the committee are primarily Democratic but this action had a bi-partisan moment after the vote. Adding insult to the injury of those who were emotionally distraught in the room, senators of both parties stood and hugged each other in celebration of the action.    
Outrage was swift and strong. Jessica Millan Patterson, California GOP chairwoman made remarks relating her dismay. She said people know they're on the "wrong side" when the outcome of an action like this delivers "a win for human traffickers." She also called those who voted against the measure "heartless and disgusting." 
James Gallagher, the California Assembly Republican leader, pointed his finger squarely at the Democratic majority who all voted no on the measure, saying they are protecting the interests and trade of the "most vicious criminals" and disregarding their victims. He says any "normal person" would come down on the side of human trafficking being anything but a "minor crime." S.B. 14 could be voted on next year as it was given reconsideration status. 
Meanwhile in  Florida, Ashley Moody the state's Attorney General, is targeting Mark Zuckerberg. She wants answers as to why his Meta is easily used to traffickers and pedophiles to target and victimize children. Moody sent Zuckerberg a letter requesting he appear before the Florida Statewide Council on Human Trafficking to cooperate with curbing the access on his platform.
Copyright 2023, Daily360.com