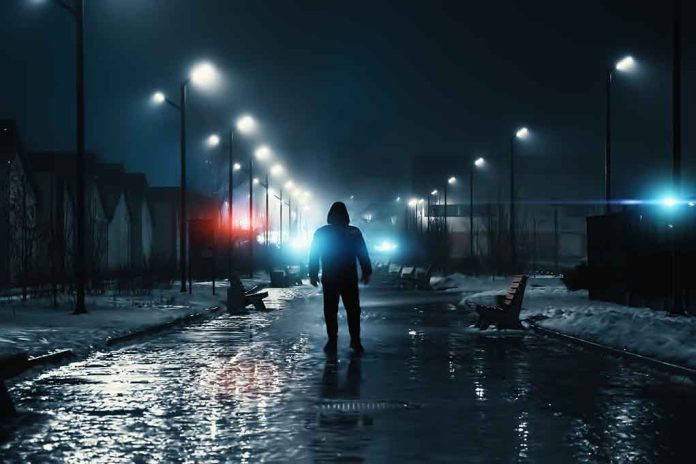 (Daily360.com) – Appearing before a Congressional committee this week United States Attorney General Merrick Garland was pressed as to why his DOJ prosecutes pro-life protestors to a much higher degree than pro-choice protestors. His basic position was; one commits crimes during the day and the other at night and night is harder.
He responded to an inquiry by Senator told Mike Lee (R-UT), first saying "You're quite right…" about the differential. He went on to say that when abortion centers are involved the incidents typically occur in the day and photographic evidence is present and abundant making arrests "quite easy." He then stated, when people attack pregnancy resource centers they do it "at night in the dark," which in his words makes arrests "a hard thing."
These events have become ever more common since the Dobbs v Jackson decision regarding abortion after the 15th week of conception was leaked to the public. Dozens of pro-life centers have been vandalized and attacked; one center in Buffalo, NY went so far as to hire a private investigator to track down the attacker.
Committee members often referenced the case of Mark Houck, who was accused of assaulting a Planned Parenthood escort. Houck contends he was defending his son after the escort made some level of threats toward him. Local prosecutors chose not to prosecute but the DOJ sent a raid team in to arrest Houck in front of his wife and seven children. The raid occurred despite Houck's offer to turn himself in. Houck was tried and acquitted by a jury on January 30th of this year.
Garland maintains that his DOJ applies the law "equally" no matter the political persuasion of the defendants involved. He went on to say during his testimony; should anyone have any information regarding an attack on a pro-life facility they should reach out to the DOJ and a reward may be issued.
Copyright 2023, Daily360.com