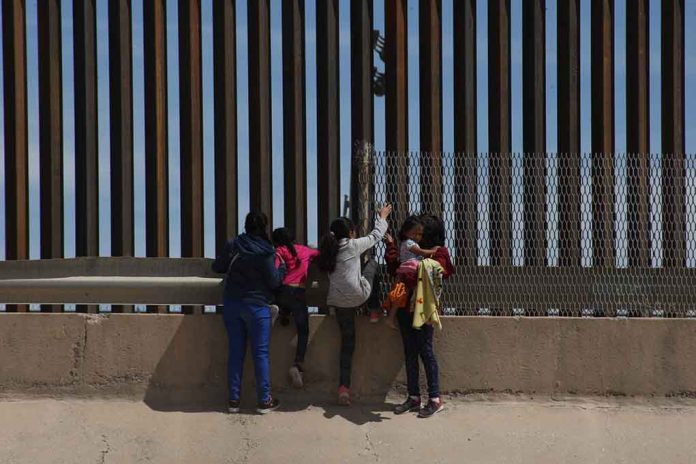 (Daily360.com) – Rumors were spread on social media saying any illegal alien who surrendered to immigration agents would be allowed entry into the United States. As a result, a rush of over 1,000 migrants surged to the border in El Paso, Texas. In what was described as a wild scene, babies and small children were being hurled over the small river which separates the United States and Mexico.
The untrue rumors lit the fuse that ended with migrants trying to get to the front of the crowd and claim this fictional asylum. The crowd was comprised of primarily Venezuelan nationals, who were informed these were false rumors and for now, Title 42 remains active. Title 42 is seemingly in the headlines every day, the Trump-era policy which allows Border Patrol to halt migrants at the border for reasons of health and disease prevention. The Biden Administration has sought to strip Title 42 since taking power but federal judges have kept it active until December 21st when it officially expires.
After yesterday's siege, Border Patrol took to social media themselves, urging people not to believe rumors or smugglers. They further urged migrants not to make the journey and said that the borders are not open. Cartels likely also floated similar rumors earlier in March that caused chaos on a bridge from Juarez Mexico into the United States. The belief is the cartels may incite these incidents to run cover for other illegal activities they're doing.
The El Paso incident forced Border Patrol to don riot gear to turn back the horde. Most of these migrants have been sheltering in Mexico for months waiting to cross the U.S. border illegally. Earlier in the week one of the facilities the migrants have been housed in, caught fire killing 39 people. Mexican officials are investigating the cause.
Copyright 2023, Daily360.com