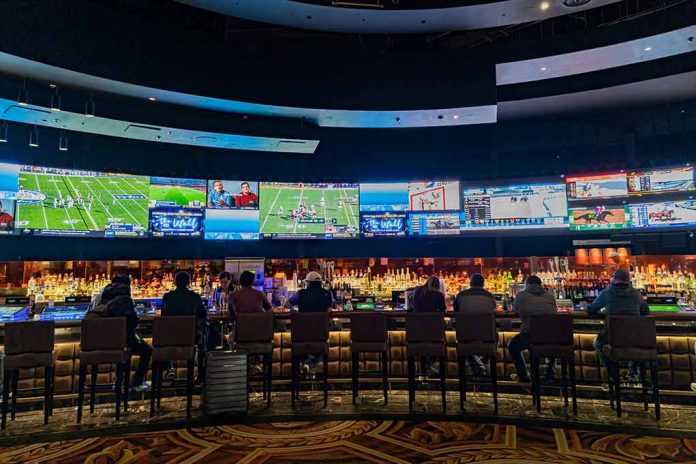 (Daily360.com) – Bud Light seems to be speeding straight down with no brakes or cushion in sight. The Anheuser-Busch (AB) brand is hemorrhaging popularity in both the personal and corporate arenas. It looks as if consumers do not want to be associated with this brand any longer. 
The current plummet stems from their decision to pump up their Equity, Social and Governance (ESG) score by partnering with transgener TikTok influencer Dylan Mulvaney. The "Days of Girlhood" personality was featured promoting Bud Light and showed off a custom beer can the company had made just for him, commemorating his one year anniversary 'as a girl.' The consumer base was turned off by these promotions and the executive in charge subsequently took a leave of absence. Some industry experts felt that, in time, the consumer base would likely return but that has not happened. In each week since the April boycott began Bud Light has seen their sales plunge at historic rates. 
CEO of the mobile bartending company Barnastics, Christina Tucker, says her clients are no longer interested in that product. She describes Bug Light as unpopular, unwanted and that her clients don't want to be associated with a political brand. Bud Light has lost billions of dollars in market share and was recently supplanted as the number one American beer by Modelo Especial. 
Tucker said she does not expect the brand to regain much of its market share anytime soon as customers are actively choosing alternatives. The company has been forced to buy back expired beer from wholesalers and are working on plans to offset the extreme profit loss. Tucker notes the boycott has not only grown stronger for Bud Light but has now crossed over into other AB brands. JPMorgan expects AB earnings before interest to fall about 26% this year. Dylan Mulvaney seems unaffected as he recently appeared at the Tony Awards in New York City sporting big smiles and a new blond look.
Copyright 2023, Daily360.com