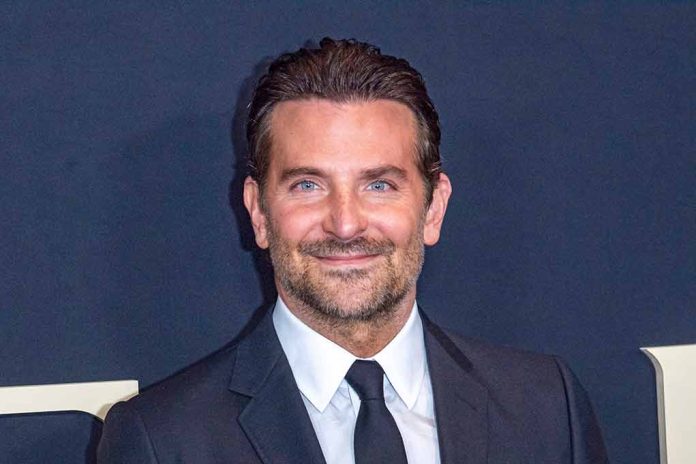 (Daily360.com) – Bradley Cooper is a Hollywood star and has always been a Democrat in good standing. He openly supported Joe Biden for president and was even featured in People Magazine as a subject of a 'bromance' with Biden. So, one would imagine it likely came as a surprise to the actor when the online 'woke police' started to target him over his role in a film he's co-written, producing and starring in. The film is called "Maestro" and is about the life of legendary composer Leonard Bernstein. 
At issue is the prosthetic nose Cooper is wearing to more resemble Bernstein. Although prosthetics like this have been commonplace in movies for decades to make actor portrayals more realistic, Cooper's has been deemed by some as offensive. Detractors have termed Cooper as wearing 'Jewface' a play on the word 'blackface' and trying to portray the prosthetic as hateful. 'Jewface' even trended on Twitter for a while as people weighed in on the fake nose. 
Some say this nose is larger than Bernstein's was and the purpose of this must be to insult Jewish people. Carey Mulligan who plays Bernstein's wife Felicia is also wearing a prosthetic nose in her portrayal but has not as yet drawn the same criticism. One British actor, Tracy-Ann Olberman made statements saying that if Cooper can't act well enough without a prosthetic then they should have cast a Jewish actor. She also referenced Cillian Murphy and Tom Conti who recently played real-life Jewish people without using prosthetics.
The Bernstein family defended Cooper by saying they have no issue whatsoever with Cooper's fake nose. The said his commitment to telling their father's story has been done with a "loving embrace" and any misinterpretations of what he's doing "breaks their hearts." They also said they are sure their father would fully approve were he alive today. They say they are "fortunate" to have the opportunity to work with the actor in telling the story of their parents.
Copyright 2023, Daily360.com