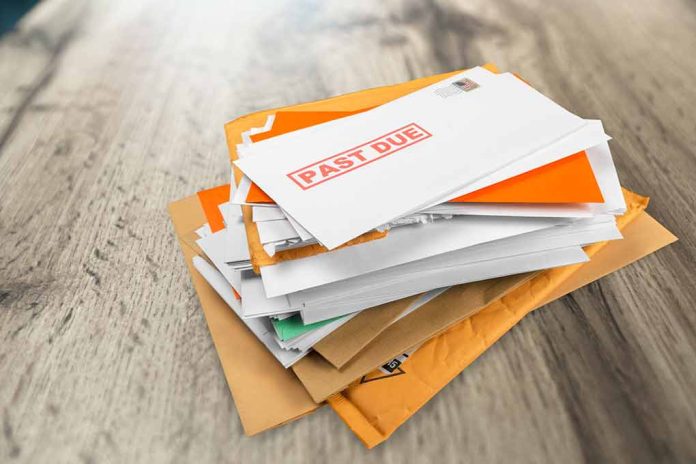 (Daily360.com) – The Biden administration is again meddling with private industry by trying to remove medical debt from people's credit reports. They're not trying to help with the debt or lessen the burden of the debt; they're only going to remove the mark from the credit report potentially putting lenders in jeopardy. The borrowers will still owe this debt but lenders will be expected to make loans on terms as though there were no medical debt. These actions would be the most drastic ever taken by the federal government. 
The problems with medical debt affect nearly 100 million Americans and can decimate their finances and lifestyles. Kamala Harris, the Vice President of the United States, said "no-one should go into debt" over medical-related expenses and bills. Although this policy does not do anything about the actual debt incurred in any way, it would artificially increase credit scores by hiding the debt from credit reports. 
The medical industry is expected to oppose this measure as it will likely make it more difficult to collect the debts. Consumer groups like the Consumer Financial Protection bureau are praising the potential legislation as they see it as offering some measure of protection to people in debt struggles. They say strong-arming people with threats to credit rating and similar are a primary method collectors use to get money owed to them.
The major credit reporting companies, Equifax, TransUnion and Experian have all stated they will stop reporting on medical debt in excess of $500. Other labor groups see this legislation as a start and want the government to do more on a federal level to thwart aggressive hospital collection practices. The government has not laid out any strategy for the issue of people being unable to pay off more debt accrued on new loans they received while owning medical debt. The Biden administration is touting this legislation as a victory for people in debt from medical issues but it may be more for show than it actually helps people burdened with the debt.
Copyright 2023, Daily360.com