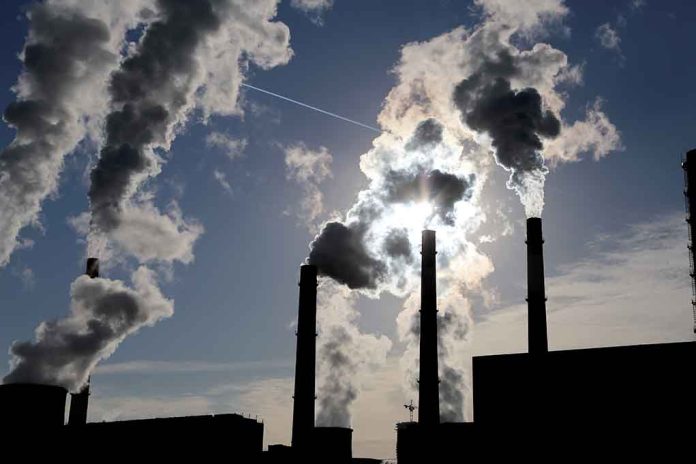 (Daily360.com) – Joe Biden's proposed 2024 budget is, to say the least, ambitious. It includes a myriad of across-the-board tax hikes which would, in turn, raise the price of a great many consumer goods and services. Critics say the proposal does nothing to address the staggering $31.5 trillion debt.
Since taking office the Biden administration has had to contend with alarming rates of inflation, especially related to energy costs. The price of home heating gas and oil, the price of gasoline are all increasing at household budget crunching numbers. Despite their own pledges and policies to scuttle pipelines in the present and end the fossil fuel industry over time, the administration continually blames the fuel industry for putting profits over consumers.
The proposed budget targets oil and gas companies specifically. Firstly, they are looking to strip away what they term "special tax treatment" and other tax benefits. The administration says that Biden is "committed to ending" subsidies as he feels the companies are keeping the money and not re-investing it into production to ease consumer costs. Biden claims his efforts to do away with these breaks, stock buybacks, and other advantages will net $31 billion in added tax revenues.
Opposition disputes Biden's claims as well as his numbers; Mike Palicz at American Tax Reform said the $31 billion projection is "absolutely absurd." He went on to say the previously passed Inflation Reduction Act introduces $20 billion in new energy taxes. Basically, the administration is basing $31 billion on numbers that don't account for the coming $20 billion in new taxes. Palicz noted that not one specific subsidy to be cut was named in the proposal and most government subsidies don't go to fossil fuel industries, they go to the green energy industry. Palicz further pointed out all these expenses are "going to be passed on to the consumer." Executive director of Power the Future Daniel Turner added that the energy industry has been crippled by with he calls Biden's "unending war on American energy."
Copyright 2023, Daily360.com