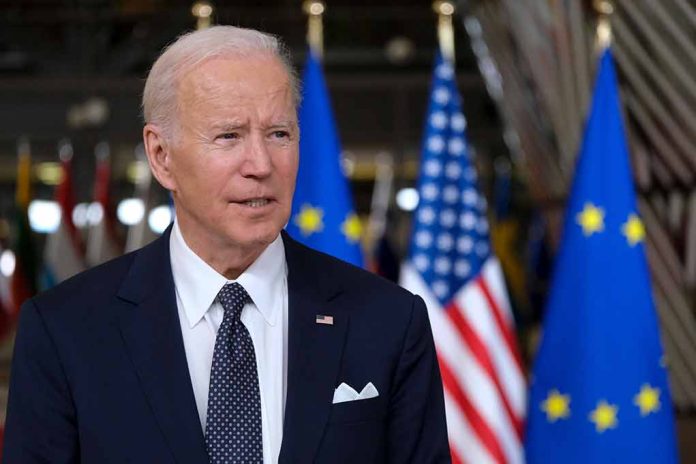 (Daily360.com) – Historically Black College and Universities (HBCU) member institution Howard University held its 155th commencement last weekend. Its president Dr. Wayne Frederick introduced their keynote speaker by describing him as some who is "admired" for his "sound analytical intellect" who has merited "popularity on both sides of the aisle" a man who is known for his "open embrace" and has an "illustrious reputation" for his decades of public service.
The man he was describing was a surprise to some — President Joe Biden. People took to social media with clips of the introduction and publicly wondered if it was a parody or some other sort of comedic sketch. Republican consultant Matt Whitlock was one such person who opined on Twitter that Biden is hardly a uniter as his own Twitter account "accuses R's of shoving grandma off a cliff."
As for being popular on both sides of the aisle, that too might be a parody-esque stretch, as most polls show Biden's approval being around 37%. With 63% of Americans also seeming to disagree with the 'sound analytical intellect' portion of the introduction as that number feel Biden lacks the "mental sharpness" needed to be president. Former presidential physician and now congressman Ronny Jackson (R-Tx) has gone so far as to say without a public cognitive test Biden should not even run in 2024 for re-election.
Perhaps Biden silenced his critics with his speech. Perhaps those who mocked his introduction had to admit his remarks were worthy of such praise. Sadly, it would seem not, as Biden per usual cited the debunked 'fine people hoax' when referring to remarks Donald Trump made after the violence Charlottesville, Virginia in 2017. From there he further enflamed the crowd by telling them "white supremacy" is the "most dangerous terrorist threat to our homeland," and then told the graduates how he sees racism tearing the nation apart. He said "hate never goes away" before lauding his own efforts to defeat this hate. Biden also quipped that he's not simply saying that because he's "at a black HBCU."
Copyright 2023, Daily360.com