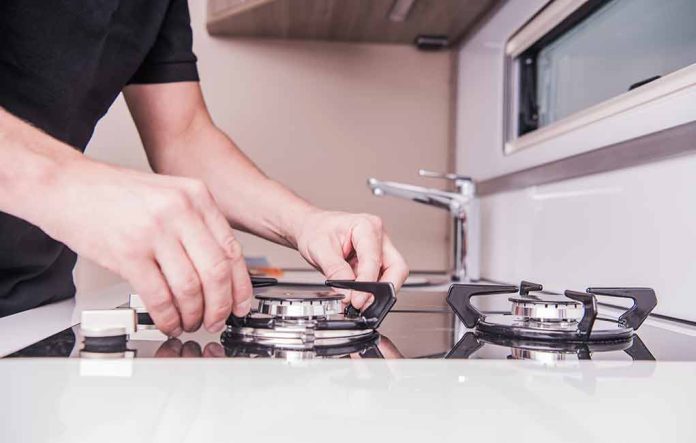 (Daily360.com) – The Biden Administration has made 'green energy' at all costs a central focus of their agenda. To that end they have utilized the Department of Energy (DOE) to create mandates for products and appliances that many citizens own and use.  
Earlier in the week the Under Secretary of Energy for Science and Innovation, Geraldine Richmond, came to testify before the Oversight Subcommittee on Energy Policy, Economic Growth, and Regulatory Affairs. Richmond is one of the key people involved in the writing and rulemaking for the proposed federal mandates which would force millions of Americans to retro-fit their homes for approved appliances. However, when pressed by the committee on the expenses and other issues Americans would have to deal with to be in compliance, Richmond claimed ignorance of details. 
Representative Scott Perry (R-PA) who heads the committee asked Richmond how Americans are expected to absorb the costs of these rules. For example, he asked Richmond how a homeowner who had a gas stove in their home how will be able to afford the electric stove retrofit. He pointed out it's likely the home would have only lower-capacity 110-volt electrical lines. 
Should a homeowner need to change over to an electric stove they'd need not only the appliance but also installation of a 220-volt line. That line would likely require an electrician as well as wire installation under the floor and through the wall to connect the new appliance. He asked Richmond if she was aware of the general cost that would be incurred in this likely common scenario, Richmond replied by saying she did not know. She then said the DOE is "strongly in favor of consumer choice" to which Perry shot back "apparently not!"
U.S. Consumer Product Safety Commissioner, Richard Trumpka Jr. recently supported DOE policy, saying that the administration is seeking to discourage the use of gas stoves as part of its relentless climate agenda. He calls gas stoves a "hidden hazard." He went so far as to say that appliances and products not deemed "safe" by the government per their green policies could be banned entirely. 
Copyright 2023, Daily360.com