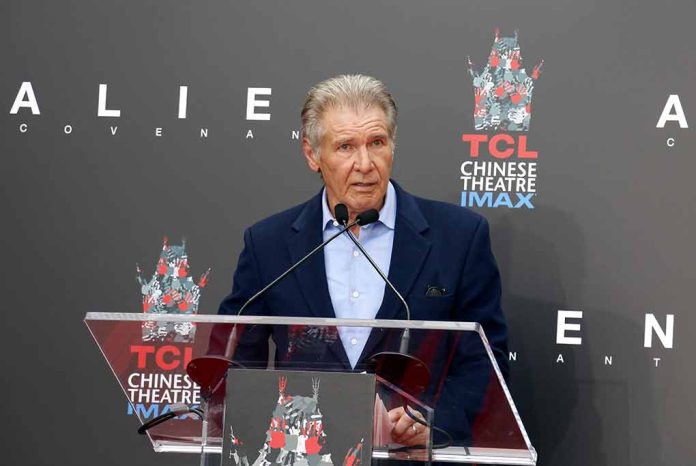 (Daily360.com) – As Joe Biden's poll numbers crash and an increasing number of voters question his mental and physical competency a new plan is being hatched. Jeffrey Katzenberg, the famous Hollywood producer and former head of Disney has come up with a movie style plan to combat these issues. 
He says Joe Biden should approach his age in much the same way movie star Harrison Ford is doing it. The star, who can currently be seen in the fourth installment of the Indiana Jones series called "Indiana Jones: The Dial of Destiny", has no plans of slowing down or retiring. Katzenberg also referenced soon-to-be 80- year-old Rolling Stones singer Mick Jagger as an example of defying age. 
Katzenberg believes Biden needs to "own" his age and spin it as a positive in that he has political longevity. Liberal activist actor George Clooney has embraced the plan as well, he notes that Katzenberg never "takes no for an answer" and Clooney committed his full support to both the producer and Biden. There's no question Clooney and most of Hollywood will be rallying for the octogenarian incumbent but the poll numbers are plummeting as Biden has only a 32% approval rate and 75% of those polled believe the nation is on the wrong track. 
Katzenberg remains stoic and he has pledged to deliver "all the resources" necessary for Biden to keep power for another four year term. Katzenberg didn't reference the ever-mounting allegations of bribery, money laundering and other potential crimes said to be committed by Biden or his son Hunter. He did say he is "confident" he can put together over $1 billion, with some saying he may raise as much as $2 billion in contributions for the "no malarkey" Democrat. Biden announced in May that Katzenberg would serve as one of seven co-chairs throughout the country for his 2024 campaign.   
Copyright 2023, Daily360.com