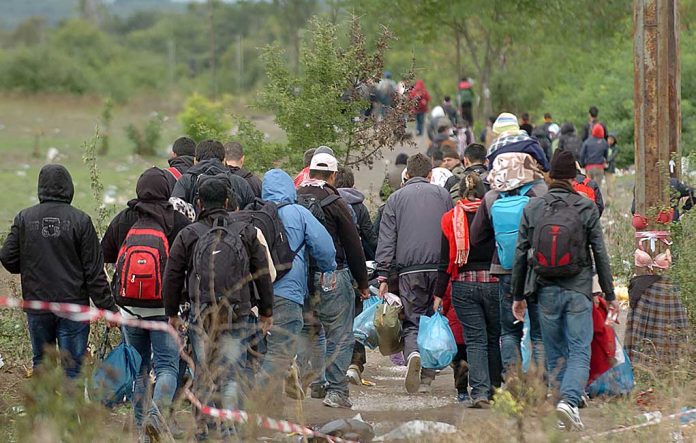 Finland Shuts Border to Russia After Flood of Russians Enter Country
(Daily360.com) – Russian President Vladimir Putin recently announced a "partial mobilization" of troops, including initiating a draft of all those eligible for service to fight in the war against Ukraine. In the wake of the announcement, many citizens fled the country, fearing being forced to participate in the conflict. While some left on flights, others attempted the drive to neighboring areas, causing heavy traffic on the roadways and at the borders.
On September 23, two days after Putin's declaration, Finland closed its land borders with Russia. The European nation elaborated on its decision, explaining it planned to "significantly restrict" Russian tourists of draft age from entering.
All land border crossings connecting Russia to Europe now blocked.https://t.co/Z5JxoutHdT

— Yahoo Singapore (@YahooSG) September 25, 2022
Leaders did not release many details about the measure but said if their nation was to issue a bunch of visas to men fleeing conscription, the move might cause harm to its "international position." Finnish citizens largely approved the ban, as nearly 6,500 Russians arrived at the border looking for their escape.
Traffic at Finland's eastern border continued its growth on Thursday. 6,470 Russians arrived in Finland across the land border. 0 illegal border crossings. We do a thorough check on every arrival. We remain vigilant, as always. #finnishborder pic.twitter.com/9qD90CvlLC

— Rajavartiolaitos (@rajavartijat) September 23, 2022
Estonia, Latvia, and Lithuania also restricted visitors from Putin's motherland, ending easy visa procedures in place for about 15 years. Latvian Foreign Minister Edgars Rinkevics said the increase in migrants from Russia has become a "public security issue."
Finland has been pressured to follow the same lead, and it seems the country is leaning in that direction.
Copyright 2022, Daily360.com