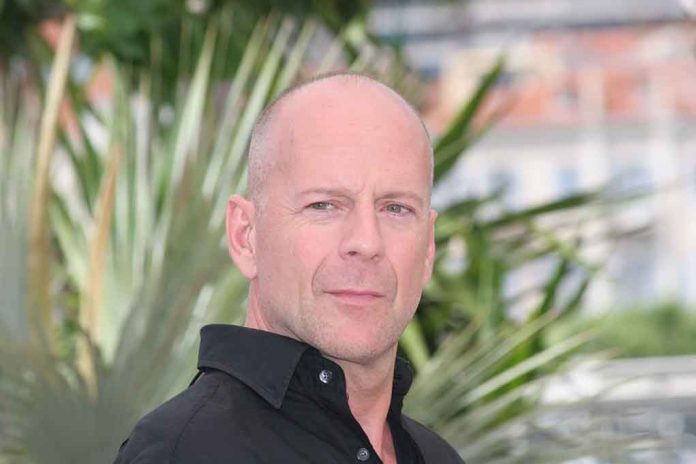 (Daily360.com) – In March 2022, actor Bruce Willis' family announced the well-known Hollywood film actor was diagnosed with aphasia and would be "stepping away" from his career. The announcement appeared on Instagram and explained the disease was affecting his "cognitive abilities." Aphasia is a disorder that impacts the language part of the brain and usually appears following a stroke or injury to the head, although it can also be part of a tumor or progressive neurological disease.
On February 16, Willis' family updated the public on Bruce's condition, which included a change in his previous diagnosis. Doctors discovered the actor has frontotemporal dementia (FTD). The Association for Frontotemporal Degeneration (AFTD) described the disorder as especially "cruel." Unfortunately, there is no treatment or cure.
Hopkins notes that FTD is not one disease but a group of disorders that commonly cause dementia. The affliction affects the nerve cells in both the frontal and temporal lobes of the brain, causing them to shrink. The ailment could affect the patient's personality, language, behavior, and movement.
The family of actor Bruce Willis revealed on Thursday that he has dementia. Willis was diagnosed last year with aphasia, which affects speech. His family says that's progressed into frontotemporal dementia which impacts personality, behavior and language. pic.twitter.com/CGNSvt2aRb

— CBS Evening News (@CBSEveningNews) February 17, 2023
After the announcement, Willis' fellow actors and others spoke out, relaying their love and support for the talented artist. Among those included Aaron Paul from "Breaking Bad," California's former first lady Maria Shriver, "Creed" actor Carl Weathers, and actresses Queen Latifa and Alyssa Milano — among many others.
Born in Germany in 1955, Bruce Willis rose to stardom as an American actor, starring in such roles as John McClain in the "Die Hard" movie series, Malcolm in "The Sixth Sense," and detective David Addison in "Moonlighting." Willis has won several awards for his acting, including a Golden Globe, People's Choice, and two Primetime Emmys.
His family is hoping that bringing Willis' diagnosis to the forefront will help shine a light on the disease and hopefully lead to future treatments and a cure.
Copyright 2023, Daily360.com