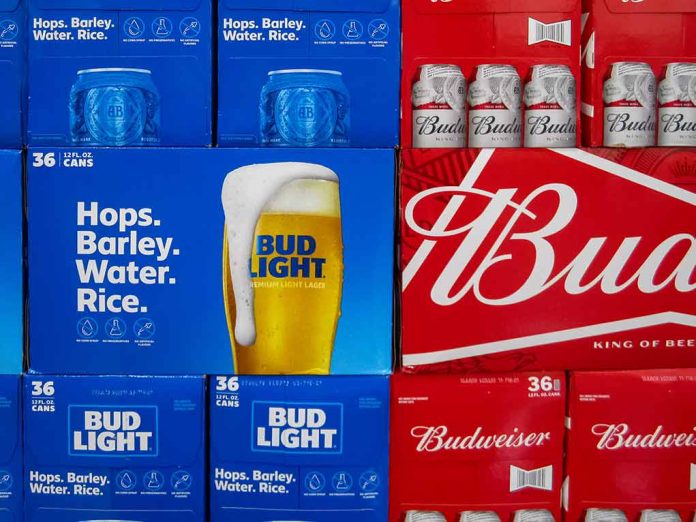 (Daily360.com) – The saga of the Bud Light boycott continues to grow and is pushing the once mega-brand deeper into an abyss. It all springs from an ill-fated partnership the Bud Light brand decided to enter into with trans TikTok influencer Dylan Mulvaney. The social media personality has been transitions from a male into a female and documenting each day by posting videos announcing "today is day _ of girlhood" and then giving a speech or doing an activity of some sort. As his one year anniversary was approaching he was building momentum toward his "day 365 of girlhood" and live show in New York City.
The Bud Light brand decided to celebrate with Mulvaney, creating a custom can with his image and entering into a partnership which saw Mulvaney drink Bud Light while speaking about being ignorant to what the "March Madness" basketball tournament is and then another where he was taking a bath while drinking Bud Light and dancing and gyrating in the tub. The partnership was the idea of Alissa Heinerscheid who saw the brand slipping a bit due to competition from hard seltzers and craft beers. She estimated that a partnership with Mulvaney would broaden the appeal of the brand. The subsequent boycott has seen Bug Light sales fall 28.3% for the week of May 13th which follows similar falls from the prior weeks; Heinerscheid has since been put on leave by the company.
The editor and publisher of Beer Business Daily Harry Schumacher, says this has been an "unbelievable boycott" that has stunned insiders. He says "nobody imagined" that consumers would sustain it for this long and others would continue to join in. He says it goes beyond simply conservatives boycotting, he believes it's a deeper issue with non-political people simply not wanting to be associated with a product that now has a very political attachment and are choosing other options. Anson Frericks the former president of sales and distribution for Anheuser-Busch, echoes Schumacher, and believes sales will continue to fall as it's easier for people to merely choose a competitor and move on. 
Copyright 2023, Daily360.com