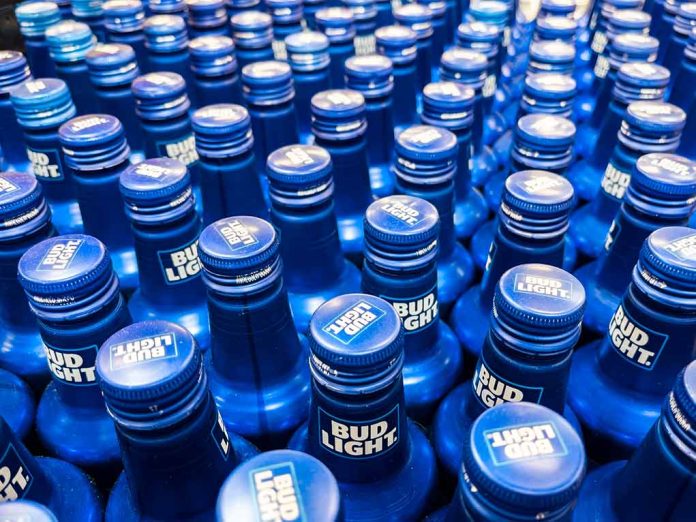 (Daily360.com) – As July 4th came and went the Bud Light free fall remained in full effect. The biggest backyard grilling holiday of the year did nothing to turn the fortune of the once highly successful brand. 
To add insult to injury the manager of Lemoyne, Pennsylvania's Glenn Miller's Beer & Soda Warehouse, Andy Wagner said Bid Light is selling for less than water. He said where Miller Lite beer is selling at $24.99 for a 30-pack, Bud Light was going for just $8.99 for a 30-pack after deducting the manufacture's rebate. Wagner summed it up simply that Bud Light is "just not moving like it used to." He said people are still drinking beer, but not that one. He says Anheuser-Busch the parent company of Bud Light broke what he calls the "bar rules" which he terms as "no politics, no religion." 
This freefall all stems from the brand's decision to partner with transgender TikTok influencer Dylan Mulvaney back in April. The executive, marketing VP, Alissa Heinerscheid who felt the brand needed a new direction gave the green light to the partnership and special commemorative can featuring a likeness of Mulvaney. She wanted to change the brand's direction to be "truly inclusive," away from "fratty, kind of out of touch humor" and she thought the Mulvaney move gave the brand more broad appeal. But this cost the brand lost its loyal base and Heinerscheid was put on leave. Bud Light sales have fallen about 30% since April. 
For his part Mulvaney is not standing with the Bud Light. Instead Mulvaney released a video claiming Bud Light has victimized him. The 'influencer' says the company needed to publically "stand by" him. He says to "hire a trans person" and not fully support that person is "worse than not hiring a trans person at all." Mulvaney believes Bud Light's inaction on his behalf will lead to people feeling freer to be "transphobic" and "hateful." 
Copyright 2023, Daily360.com