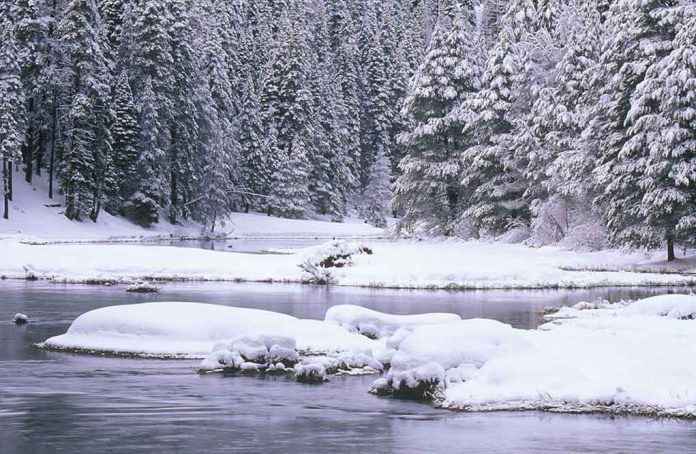 (Daily360.com) – California is seeing snowfall in numbers not recorded in decades. The mountain region of the Tahoe area has been under a winter storm warning for days. Some residents have even written "help us" in the snow fearing they'll be trapped for weeks. More than 30 inches fell in a 24-hour period with forecasts of potentially four feet within another day, with even more projected through the week. All of this snow is coming on the heels of the 10 feet which has already fallen on the area. Search crews have been trying to keep up with the threat. They have rescued several trapped residents and are trying to get to several more that remain stranded in Southern California.
So where are the potential 2024 presidential candidate and current governor, Gavin Newsom? He's back in the state after what was termed a "personal trip in Baja California." No one has said why or for what reasons Newsom opted to leave the state during this crisis. Upon his return, he made sure to be photographed at a conference table conferring with his team of emergency response officials. His office said he was being updated on the situation and the state's response to it. Some of these include five free food centers for local residents. His office also made the public aware that "significant numbers" of state employees are "addressing emergency management needs."
This is not the first time Newsom has come under scrutiny for dealing with the weather-related phenomenon. During the summer of 2022, California was enduring an intense heat wave. Newsom set strict rules pertaining to residents using air conditioners and other aides as he said the power grid could not handle it. He made these public statements wearing a fleece jacket in a seemingly well-cooled environment. In a perhaps somewhat ironic twist, it seems to be the same fleece he is seen wearing in the table photos regarding the record snowfall.
Copyright 2023, Daily360.com