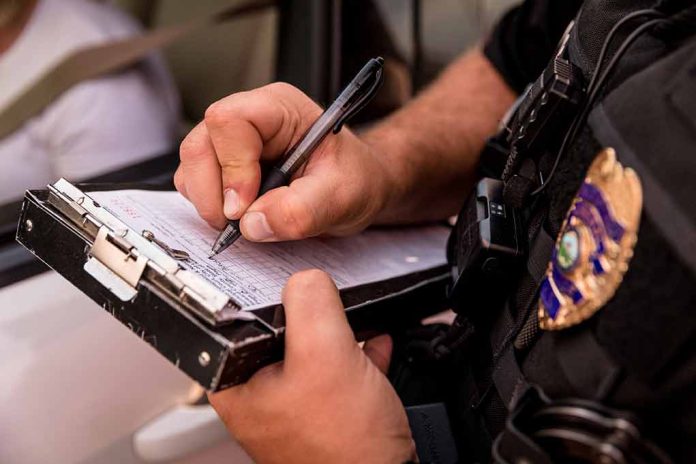 (Daily360.com) – An Alabama woman named Carlee Russell has admitted to a bizarre kidnapping hoax that had law enforcement searching for her for two days. The 25-year-old 'disappeared' on July 13th after placing a call to 911, telling the operator she was attempting to help a wandering toddler wearing only a diaper along Interstate 459. 
After this call the timeline becomes a roller coaster of oddities and mystery. The police arrived to the location of her call to find Russell's car, a red Mercedes, running with her belongings still inside including her cell phone, wig, Apple watch, and purse. What they did not find were Carlee Russell or a toddler. Police looked at Russell's phone and through location data they determined she had driven approximately 600 yards while on the line with 911.
Two days later Russell showed up on foot at her parent's house where she lived telling them she had narrowly escaped kidnappers. Russell told confused police that a "man with orange hair" kidnapped her, took her to an isolated area where she was forced to undress and pose for photographs after which she escaped through a wooded area. Russell appeared to be mostly unharmed; she had a small cut to her lip, a torn shirt and $107 tucked into one of her socks. 
The story took the definitive turn less than 50 hours after Russell returned home, her lawyer issued a statement informing authorities that Russell had made it all up. The statement offered an apology on Russell's behalf to everyone who searched for her or was affected by this hoax. 
At this point no one knows where Carlee Russell was during those two days. Her web searches prior to the fabricated abduction are a mixture of queries about potential costs relating to launching an Amber Alert and how to take money from a cash register without being detected. 
Authorities have not yet decided if they will charge Russell with a crime. The Alabama criminal code classifies making a false report to law enforcement as a Class A misdemeanor. 
Copyright 2023, Daily360.com