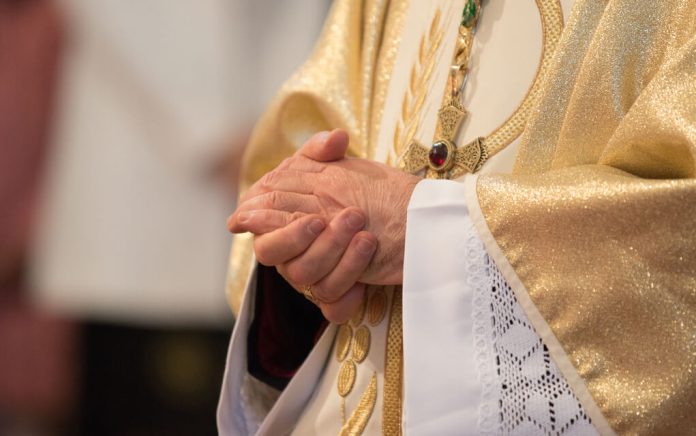 (Daily360.com) – On January 30, President Joe Biden arrived back at the White House on Marine One. The US leader stopped for a few minutes on the South Lawn to speak to reporters. One journalist commented that Catholic bishops were calling on the US government to avoid using federal tax dollars to fund abortions. Biden responded that "not all" bishops were making such demands, adding the Pope isn't saying that either.
The next day, Bishop Joseph Strickland slammed the president for his words, accusing Biden of "twist[ing]" Pope Francis' words. He called on the Vatican to set the record straight by clarifying the Holy Father's stance on abortion, stating Biden was a "fake" Catholic.
Mr Biden can't be allowed to twist the words of Pope Francis in this way. I implore the Vatican press office to emphatically clarify that Pope Francis rightly calls abortion murder. It is time to denounce Biden's fake Catholicism. https://t.co/RBEbWmczsl

— Bishop J. Strickland (@Bishopoftyler) January 31, 2023
While there's no record of the Pope requesting the United States government stop funding abortions, Bishop Michael Burbidge of Arlington spoke out about the issue on January 27. As chairman of the US Conference of Catholic Bishops (USCCB), the holy man sent a letter to the congressional members in both Chambers who support the No Taxpayer Funding for Abortion and Abortion Insurance Full Disclosure Act. Burbidge supports the legislation, stated people who don't believe in abortion shouldn't have to pay for the procedure through their taxes.
As for the Pope's views on abortion, Strickland is correct in that the pontiff has been clear. During an exclusive interview with Reuters in July 2022, Pope Francis likened abortion to "hiring a hit man" to get rid of a person, asking the interviewer if such a move is the right solution to a perceived problem. He stopped short of commenting on the overturning of Roe v. Wade, stating he didn't have enough information to have an opinion on the ruling.
According to the Catholic News Agency, the Roman Catholic Church believes "human life is sacred," and abortion is wrong. So far, neither the Vatican nor Pope Francis has put out a statement regarding the issue.
Copyright 2023, Daily360.com