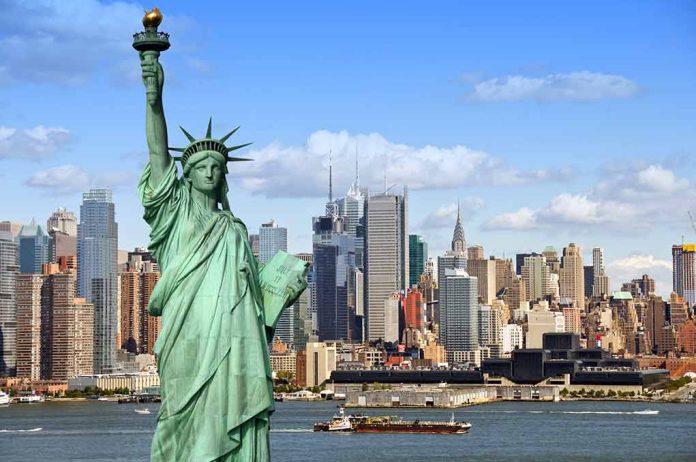 (Daily360.com) – It seems being a 'sanctuary state,' banning gas powered cars, banning gas stoves, attacking the second amendment, high taxes and soaring crime are deleterious to New York State. The Empire State may need a new slogan as about half a million people have moved out over the past two years. New York City is still the most populous city in the country with census numbers showing 8.4 million residents but that is down from the 8.8 million of the prior census. Losing more than 5% of the population of such a large number may not seem to impact the city overall but at a time when every tax dollar is needed it may be more impactful that some realize.
New York is not the only blue state with a premier blue city losing population quickly. The country's second most populated city, Los Angeles, California has lost about 100,000 in the same period. Chicago, Illinois has lost nearly 100,000 residents as well. Beyond the crime, taxes and various government bans people say they're leaving because of rising inflation and tense race relations which have spurred numerous riots. Despite the inflation and population exodus, housing prices in these cities continue to rise as a result of the 'sanctuary' policies. As the border remains virtually open these cities are getting mass amounts of illegal aliens who are often being housed by local landlords with expenses paid by the government causing home prices and rents to increase.
On the other side of this, red cities and states are seeing large increases to their populations. One such city is Georgetown, Texas; they top the list of increased population. The Texas town which is located just north of Austin Texas has seen its population rise more than 14% in the past two years. As people migrate to a new place the prices there rise, we shall stay tuned to see where people will be heading in the coming years.
Copyright 2023, Daily360.com