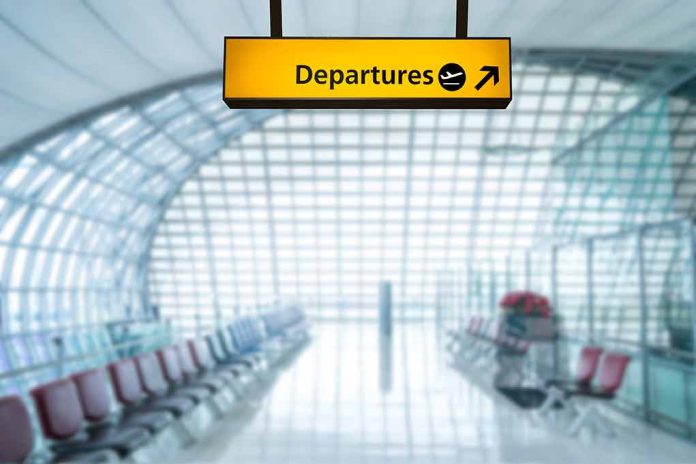 (Daily360.com) – Famous singer and actress Cher said during an interview with The Guardian that should Donald Trump win the presidency in 2024 she will leave the country. The interview covered a wide-variety of topics, but on the subject of Trump, the "Moonstruck" star said, Trump's 2016 election almost gave her a stomach ulcer. Cher's dislike of Donald Trump is not new; in 2016 she said that should Trump win she would "leave the planet".
Trump and Cher have traded barbs on social media on a variety of things over the years. Most recently Cher took to Twitter using all caps to signal her passion over not taking more illegal aliens into Los Angeles because they city is already overwhelmed by homeless people. Donald Trump posted that Cher "finally" said something he agrees with and his son Donald Trump Jr. jestingly tweeted that he welcomes her to the Republican Party.
For fans worried the star may actually leave the country, they should probably not give the threat much weight. Cher has made a number of social and political promises over the years that she never kept. In 2017, the Deferred Action for Childhood Arrivals (DACA) program was being reviewed and plans were to rescind it. Cher announced that she was willing to take some of the DACA 'dreamers' into her home and encouraged others to do the same. She did not take any into her home.
In 2022, the "Gypsies, Tramps and Thieves" singer made an almost identical pledge but this time she announced she would take refugees from Ukraine into her home and urged others to do the same. Cher has not yet taken any Ukrainian refugees into her home.
Cher did the interview as part of her promotional campaign for her first Christmas-themed album titled "Christmas." She's been performing for more than 50 years and although she said her 2002 through 2005 "Living Proof: The Farewell Tour" would be her last, she has had multiple tours and Las Vegas residencies since.
Copyright 2023, Daily360.com