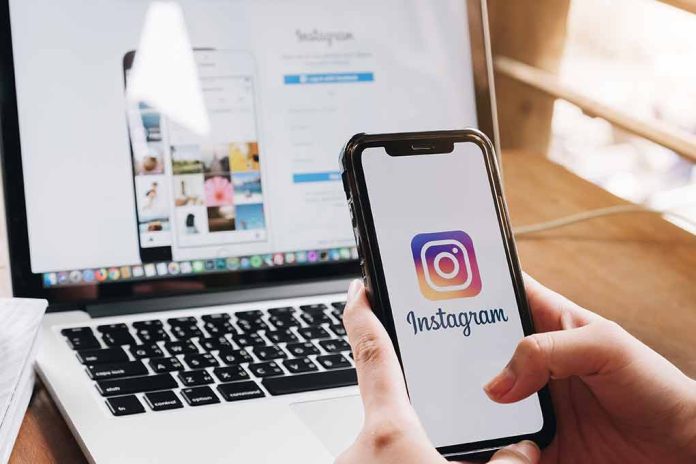 (Daily360.com) – Something perhaps unexpected by many is happening after the Hamas terrorist attacks in Israel; the terrorists are receiving open support from groups in the West. Among them is Black Lives Matter (BLM), whose Chicago chapter posted a since deleted image to Twitter of a silhouetted parachute jumper with a Palestinian flag attached to the parachute reading "I stand with Palestine" in all capital letters and the tweet text read "That is all that is it!". The image is a reference to the Hamas terrorists who besieged an open-field music concert, massacred many of the attendees and kidnapped several dozen others.
BLM also posted several cartoons which showed characters speaking about the issues between Israel and Palestine in which the blame for the strife is squarely placed on Israel. One cartoon in particular, used a popular talking point of the socialist-aligned BLM, that Israel is "colonizing" the land of the Palestinians. The colonization smear is one often used by the group against Western nations. The posts were met with much opposition but also some praise.
BLM was not the only activist group in the West posting this sort of messaging. The La Fuerza Association of California State University, Long Beach, held a pro-Palestine "Day of Resistance" event. The poster for the event depicted angry-looking characters shouting, raising their fists and middle fingers and waving Palestine flags while a silhouetted parachutist flies above them. The group's messaging was similar to that of BLM, characterizing Israel's existence as "Zionist occupation".
Groups at other universities are planning to hold pro-Palestine rallies as well, they include; Butler University, University of Arizona, University of Louisville, University of Virginia and University of Binghamton. Harvard University had 31 student groups sign onto a letter accusing Israel of being "entirely responsible" for the brutal attacks levied against them. The letter contained many of the same talking points as the other groups and referred to Israel an "apartheid regime". Former adviser to President Barack Obama and one-time Harvard University president Larry Summers, called these statements "morally unconscionable" and said he was "sickened" by the beliefs of these students.
Copyright 2023, Daily360.com