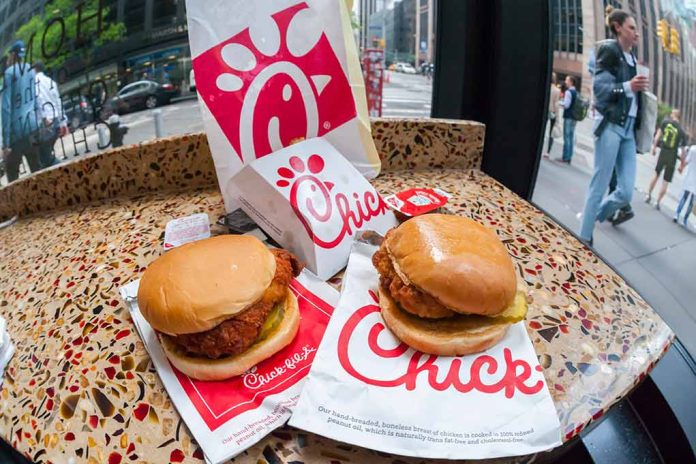 (Daily360.com) – Chick-fil-A wants to return to the United Kingdom by the year 2025. The company was last in the area in 2019 with a single London storefront. The company ran into problems back then because of LGBTQ groups who accused it of being discriminatory based on the then-CEO Dan T. Cathy's stating an opposing position on same sex marriage in 2012. These groups also targeted Chick-fil-A over donations to Christian organizations like the Fellowship of Christian Athletes and the Salvation Army who likewise hold a contrary position on same sex marriage. Chick-fil-A announced in 2019 that they would relent to the criticism and no longer support those charities but would instead donate to groups focused on homelessness, education, food shortage issues and would expand its partnership with Covenant House and Junior Achievement as those charities are less criticized by opponents. 
Despite abandoning like the Fellowship of Christian Athletes and the Salvation Army, Chick-fil-A was still admonished by critics for ever having made such donations. The London storefront told the company they would not renew past the six month commitment they'd already agreed too. To get back into the market Chick-fil-A is making promises to invest $100 million within the United Kingdom over the next decade and additionally open restaurants in Asia by the year 2026. Chick-fil-A currently operates more than 2,800 restaurants within the United States and Canada.     
Chick-fil-A has also recently faced some backlash from its base for being viewed as now gong too "woke." In response to the criticism they received from the left the Atlanta-based company hired a VP of Diversity, Equity and inclusion (DEI). After this hire the company was lambasted on social media with large polls being conducted on whether customers should boycott the company so long as they intend to participate in DEI hiring practices. Chick-fil-A made statements that although they hired a DEI official they wouldn't make company decisions based on the criteria of DEI.
Copyright 2023, Daily360.com