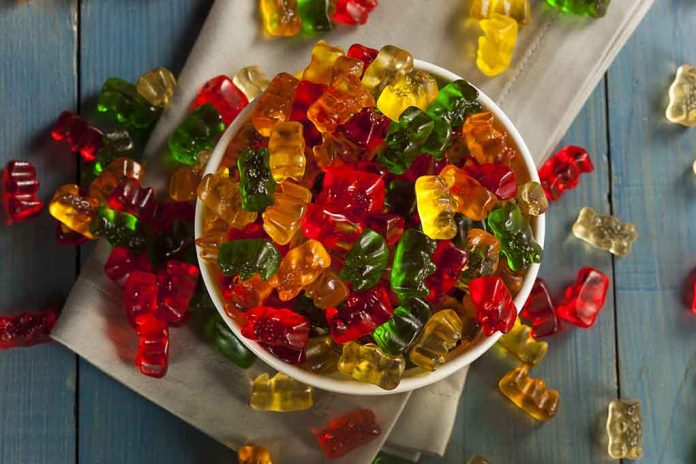 Man Accused of Giving Out Drug-Tainted Gummy Bears After Running Out of Regular Candy
(Daily360.com) – After children go out trick-or-treating on Halloween night, parents commonly check the candy before allowing their kids to consume any of it. While rumors about razor blades and poison have been circulating for years, an incident in a Chicago suburb could give credence to the tales.
On October 31, 25-year-old Jarod Feilen was reportedly short on candy, so police say he decided to start handing out marijuana-laced gummy bears instead. The South Chicago Heights Police Department sent a warning out to parents who went house to house in South Chicago Heights to look for any suspicious candy in their children's treat bags.
Man 'ran out' of Halloween candy, handed out possible 'marijuana gummies' instead: report – Fox News https://t.co/LS6UuZONLZ

— João Costa (@MrCostaJoao) November 2, 2022
One dad shared how he heard a passerby mention that a person at one of the houses was handing out laced gummies, so he checked his daughter's bag. He reportedly found three gummy packets "that smelled like marijuana." Police dogs alerted on suspicious candy brought to the station, but authorities are waiting for lab tests to confirm the presence of the drug.
The cops arrested Feilen and charged him with "five counts of child endangerment," although the number of baggies he may have given out on Halloween is still uncertain. There have been no reports of children ingesting the tainted candy so far.
Copyright 2022, Daily360.com