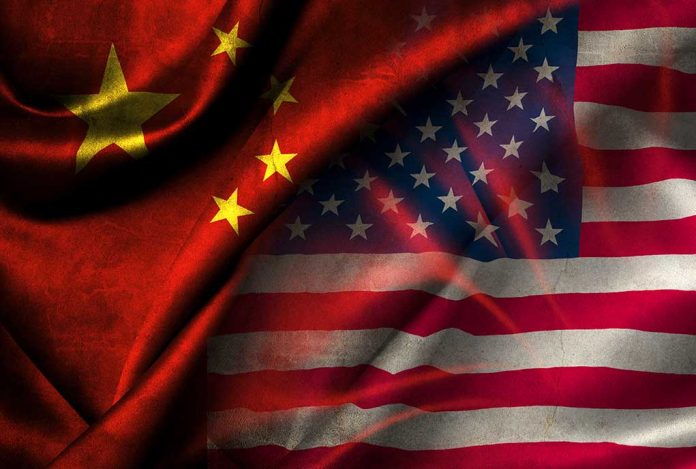 (Daily360.com) – On February 4, the US military shot down a suspected Chinese spy balloon off the coast of South Carolina a few days after it flew into US air space and traveled over sensitive military installations on its cross-country flight. Fighter jets shot down a second object of unknown origin over Alaska on February 10.  The following day, the US military downed another over Canada, followed by a fourth one over Michigan's Lake Huron on the 12th. Although the US government hasn't revealed much about the objects, China reacted to America's response.
On February 13, Chinese Ministry of Foreign Affairs spokesperson Wang Wenbin told reporters the spy balloon was not a surveillance device, describing it as a "Chinese civilian unmanned airship." He said the object simply floated off course, and the fact that it invaded US airspace was completely unintentional. Wang then called the US "trigger-happy," indicating the "costly" move was an extreme response.
When asked about the other downed items, the spokesperson denied knowing anything about them.
China calls US 'trigger-happy' on defending airspace after 'objects' shot down https://t.co/t5KqkYOlx4

— Fox News (@FoxNews) February 14, 2023
Wang then accused the United States of flying at least 10 balloons into China's airspace in 2022. White House spokesperson John Kirby said those claims were false during a recent appearance on "Good Morning America." He noted that the US doesn't "deploy surveillance balloons over China."
Intelligence Committee Vice Chair and Senator Marco Rubio (R-FL) stated he doesn't believe the Chinese balloon accidentally traveled over the continental US. According to him, that's simply an excuse, adding that the Biden administration is playing along to help ease tensions between the two countries. Senator Jon Tester (D-MN) echoed that sentiment, adding that he wanted to know why the US didn't know about the balloon sooner.
Crews are still collecting debris from all four objects to gather more intelligence about them. ABC News reported that Kirby believes the last three unidentified aircraft shot down are either "commercial" vessels or otherwise "benign."
Copyright 2023, Daily360.com