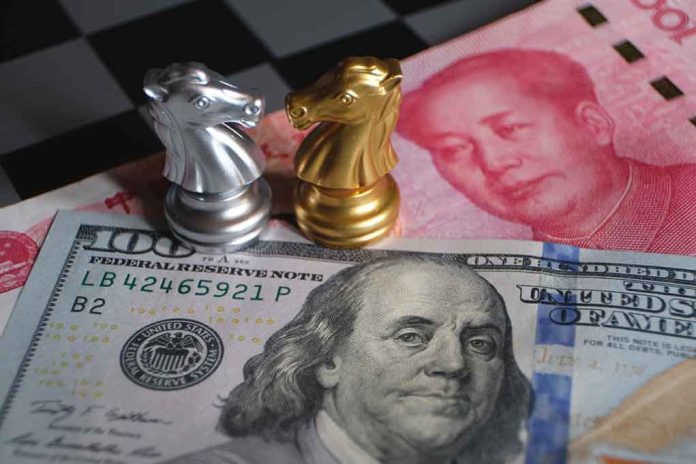 (Daily360.com) – When Joe Biden ascended to the presidency among his many proclamations was that 'America is back' and the good old days shall return. He promised with all his years in government and his many established relationships, foreign policy would be his strong suit. He claimed he'd traveled 17,000 miles with Chinese President Xi Jinping. A claim even the left-favoring Washington Post had to give a "bottomless Pinocchio" rating, meaning there wasn't a shred of truth to it. Nonetheless, Biden has repeated this on numerous occasions, in many speeches. One must wonder why President Xi whom Biden has referred to as his "old friend" (a characterization Chinese officials have denied) seems to be boxing him out among the U.S.'s traditional allies.
French President Emmanuel Macron is returning to his country after meeting with President Xi and has said plainly, Europe can no longer be "America's followers" when it comes to China and the Communist Chinese Party (CCP). He went as far as to mention the currently under-threat nation of Taiwan and stated he doubts the fate of the small island nation would be in the interests of Europe. He said Europe should stay away from commenting about Taiwan at all. Macron compared Taiwan to Ukraine and said if Europeans can't resolve that problem, how could they be perceived as credible regarding Taiwan? The United States for its part despite being in the region of neither Ukraine nor Taiwan has declared both as vital U.S. interests and pledged full support to both.
Macron was in China for three days and spent roughly six hours talking to Biden's "old friend" President Xi. China has publically shown its allegiance with Russia and has been growing other alliances as well. Honduras recently opened relations with China after severing ties with Taiwan. China was the deal maker between Saudi Arabia and Iran last month. They continue growing their presence on the global stage while U.S. relations seem to be fading away.
Copyright 2023, Daily360.com