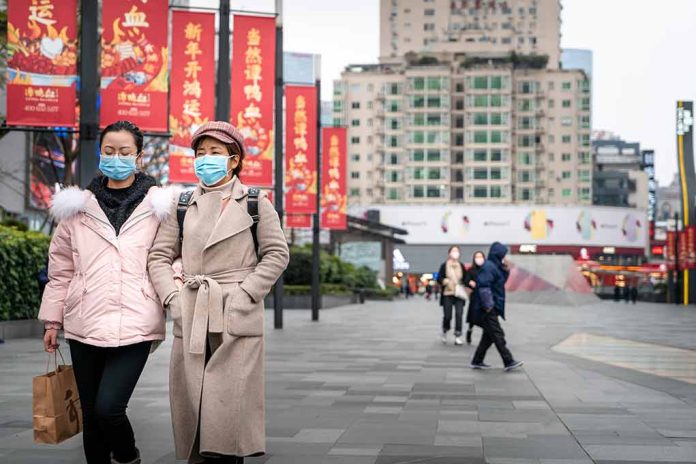 (Daily360.com) – Americans commemorated the 22nd anniversary of the 9/11 attacks with tributes, remembrances, and thoughts this past week. At the same time, some of America's geopolitical foes used the occasion to take derogatory shots at the nation. 
Deputy chairman of Russia's Security Council, Dmitry Medvedev said he believes it's likely the United States will fall victim to a similar attack in the near future but this time it will be through use of nuclear or biological weapons. Medvedev is a former Russian president and former Prime Minister who has been more aggressive in his rhetoric since the United States began its 'blank check' Ukraine policy. He posted to his Telegram account under the title "a few words on the eve of 9/11" he then went on to refer to the U.S. as suffering from "arrogance and disgusting narcissism" before making his prediction.
A Chinese outlet called "Global Times" ran a cartoon called "Mired in Mayhem" depicting a somber-looking Statue of Liberty reading a document titled "22 years after 9/11" as behind her long shadow bullets and Molotov cocktails fly and buildings burn. This same publication posted thoughts similar to those of Medvedev in 2021 when its then editor-in-chief posted to his Twitter that the U.S. will face a similar attack soon. The Global Times said casting China in the role of adversary would be unwise. 
Many people have been warning that the open border is ripe to be exploited by terrorists and that more known terrorists have been encountered at the border under Joe Biden than at any time before. Biden himself said nothing about these statements. He was in Alaska commemorating 9/11 and claimed to have been at the NYC site "the next day" which was untrue; his movements the next day all took place within Washington, DC, and are well-documented.    
Copyright 2023, Daily360.com