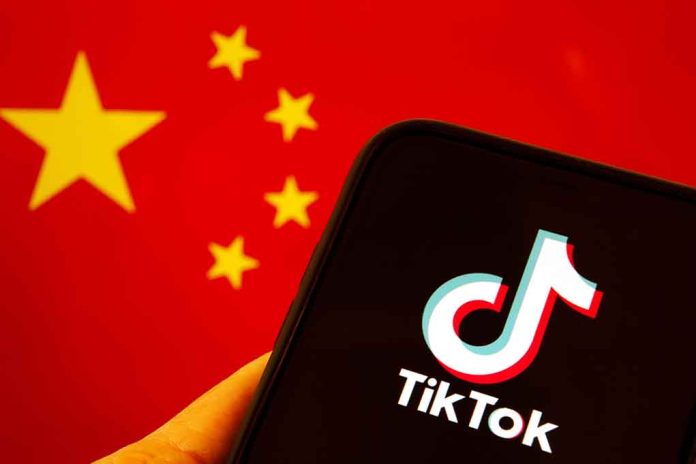 China Is Spending BILLIONS To Infiltrate This Platform – But Why?!
(Daily360.com) – Over the course of the pandemic, one social media platform gained increasing popularity among people of all ages: TikTok. The Chinese-owned video-sharing company carved out a piece of the market for itself, pulling users away from other companies like Meta and Snapchat.
On September 14, at the annual Code Conference, tech and media business leaders from around the world gathered in Los Angeles. One of the main discussions centered around TikTok, which didn't have any representatives present. The other CEOs reportedly talked about how they were having a difficult time competing with the company, which used large initial investments that allowed it to gobble up a good-sized portion of the market share.
Snap CEO Evan Spiegel said TikTok aggressively expanded into the US and Europe. He said it was something that hadn't been done before because no other start-up could afford to spend "billions and billions and billions" of dollars to accomplish that feat. But the video platform was backed by ByteDance, a company the Chinese government has a stake in.
At Code, CEOs and politicians voiced concerns about TikTok's power, rapid growth, and surveillance potential, with some calling for it to be banned altogether (@ali_lev / Forbes)https://t.co/67JntWUUk5https://t.co/IZO9ej532r

— Techmeme (@Techmeme) September 11, 2022
The CEO of Axel Springer, Mathias Döpfner, believes the US should ban the platform.
Döpfner said American companies can't enter the Chinese market, so the United States should provide the same courtesy to ByteDance — the owner of the video-sharing app. Others have concerns about "surveillance" in the US by the communist nation through TikTok.
Former President Donald Trump tried to ban the app nationwide in 2020 out of concern the Asian country was collecting personal data. In June 2021, President Joe Biden promised to use "evidence-based analysis" of the ByteDance platform to ensure the protection of sensitive information.
Copyright 2022, Daily360.com