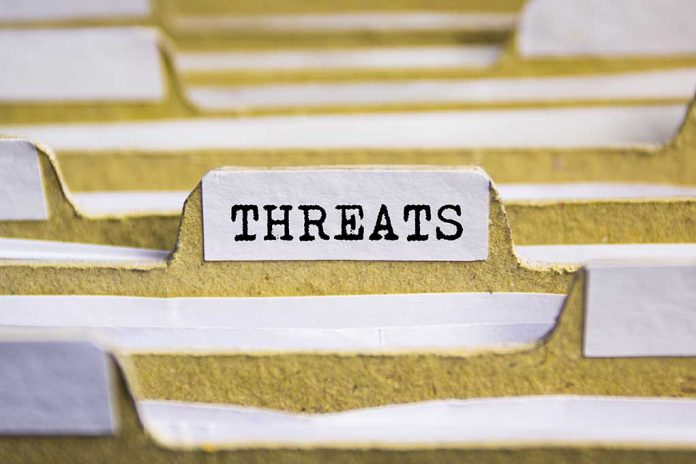 (Daily360.com) – Born in 1979 in Doylestown, Pennsylvania, Alecia Beth Moore claimed her fame under the name P!nk, cranking out edgy pop music with her in-your-face strength, short hair, and spunky attitude. It's not surprising to her fans that P!nk is also an outspoken activist with a special interest in supporting human rights initiatives and the People for the Ethical Treatment of Animals (PETA). Standing up for others isn't always popular, however, as CNN's Chris Wallace learned during a recent interview with the pop star.
The TV anchor recently welcomed P!nk and actor Bryan Cranston on "Who's Talking to Chris Wallace." Wallace asked the singer if it was true she received "death threats" because of her political stance. P!nk confirmed that she does, in fact, get such threats nearly every day of the week. The CNN anchor was shocked to hear the news and seemingly more surprised to find out the reaction was partly because of her pro-choice beliefs.
CNN's Chris Wallace Stunned To Learn Pink Gets Death Threats 'Because You Espouse A Woman's Right To Choose?' https://t.co/Khp2HbHPBG

— Mediaite (@Mediaite) February 27, 2023
After the Supreme Court overturned Roe v. Wade in June 2022, P!nk reacted strongly to the news, posting a colorful response on her Twitter. account Slant Magazine reported the pop star immediately received feedback on her reaction, with some telling her she was "irrelevant," to which she replied, "no one is irrelevant," promising that she would continue to speak out.
The show host asked P!nk if she took the threats seriously. She answered while some are simply "keyboard warriors" who forget she's human, these days she'd be remiss if she didn't believe some of the threats as legitimate. And the frightening messages she receives aren't always just about her, but her children too. When her daughter asked why she still stands up in the face of such adversity, P!nk responded that she has a "platform" and wants to use it to help others.
Copyright 2023, Daily360.com