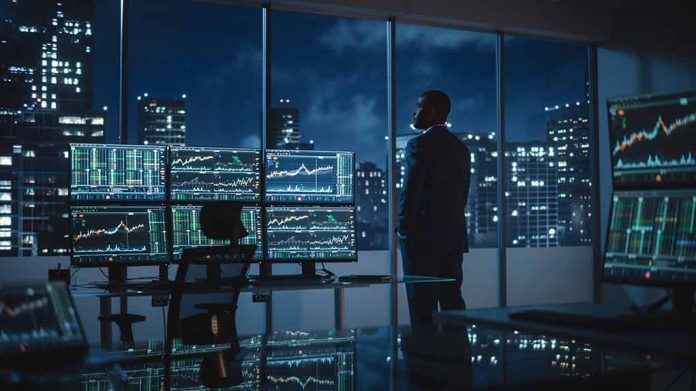 (Daily360.com) – As the quality of life in New York City continues to deteriorate due to illegal aliens, high crime, inflation and other issues, financial titans are leaving the city and taking massive amounts of capital with them. Many are heading to Florida where they're building new complexes, buildings and headquarters. The appeal of the warmer weather, less crime, and no state income tax, are major lures.
Ken Griffin, the famous hedge fund manager recently said he believes the Miami area could soon overtake NYC's Wall Street in prominence. He said he envisions Miami as "the future of America" and is looking forward to seeing how big the "Wall Street of the South" can grow. Griffin was not based in NYC but was headquartered in equally crime-ridden Chicago. He moved his entire operation from the Windy City to the Sunshine State in 2022 and bought himself a $107 million home in Coconut Grove as well.
Another Wall Street legend, Carl Icahn, has also made the move southward, leaving the Big Apple for Miami in the summer on 2020. Elliot Management, run by Paul Singer, took their $59.2 billion investment portfolio down to Florida and ditched their midtown Manhattan headquarters.
Roughly 160 Wall Street firms have left Manhattan recently and 56 of those went to Florida. That outward migration took with it an astonishing $1 trillion in managed financial assets.
The president and CEO of Partnership for New York, Kathryn Wylde, recently said the amount of assets fleeing the state could be disastrous for a state already in financial decline with growing deficits. She says it's hard to sell companies on paying 25% more in taxes in a declining state when compared to the benefits Florida offers.
Additionally, New York Governor Kathy Hochul is likely to sign into law a bill that would ban non-compete clauses in business. These clauses are an important part of the financial world and if this becomes law, other firms are likely to bolt. Hochul dismisses the dwindling Wall Street base by saying she does "not see an exodus" because NYC has "100 years" of being the financial capital and Miami is unlikely to ever match that.
NYC Mayor Eric Adams recently announced major cuts to city amenities including schools, police and emergency service personnel. He said there are more to come as the city buckles under the illegal alien influx he welcomed. Adams is also under federal investigation and recently had his cell phone taken by the FBI for suspicious business dealings with the nation of Turkey.
Copyright 2023, Daily360.com