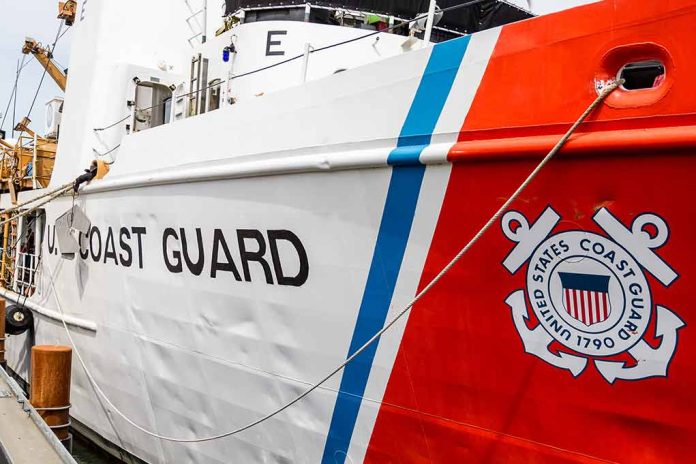 (Daily360.com) – Cameron Robbins, 18, graduated from Baton Rouge Louisiana's University Laboratory School on May 21st. He joined up with several hundred students on a party boat in the Bahamas to celebrate the occasion. Cameron Robbins, described as a great kid with big smile, big hair and a love for baseball, took a dare that night and jumped off the boat into the water. The incident was captured on video, his friends were laughing as Robbins floated behind the boat.
They began to panic as what appeared to be a large shark circled by Robbins, they threw him a life preserver which he couldn't grab as he seemed to swim away from it to create distance from the shark but he was soon out of sight.  After, two days covering about 325 miles the U.S. Coast Guard called off the search they were coordinating with the Royal Bahamas Defence Force (RBDF). The agencies offered their sincerest condolences to Robbins' family. Schoolmates have been holding prayer sessions in memory of Cameron Robbins who attended the institution for more than decade and was described as a "special kid" by the school's director.
On a somewhat related note, a passenger on board a Carnival Magic ship off the coast of Florida went overboard after falling from an upper deck balcony. Ronnie Lee Paele Jr. was enjoying his first cruise in which his wife described him as having fun, socializing and making friends. He was reported missing Monday afternoon when numerous calls for him over the ship's intercom went unanswered.
While reviewing security footage officials saw a man lean over his balcony rail at just after 4 a.m. and fall into the water. The Coast Guard searched for Paele and sent the ship to port in Norfolk, Virginia. The couple was there celebrating Paele's wife's Jennilynn's birthday. She describes herself as devastated; a GoFundMe has been set up by her in her husband's name.  
Copyright 2023, Daily360.com