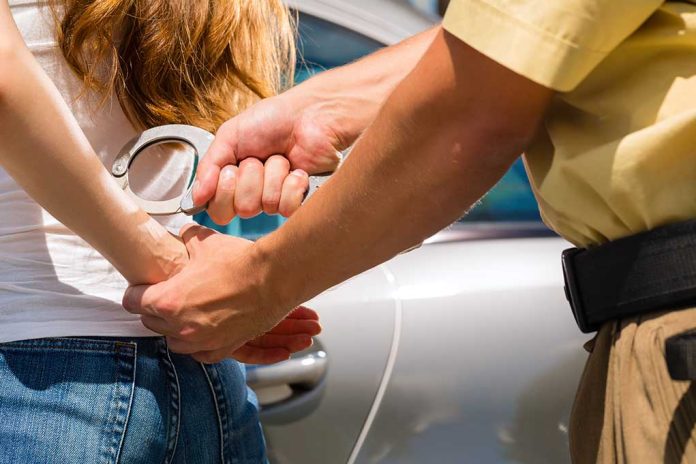 One Woman Counterfeit Operation Gets Shut Down
(Daily360.com) – Detectives in Nassau County, New York have been investigating a boutique since early 2021 for suspicion of illegal activity. Authorities teamed up with United States Postal Inspectors to zero in on a shop located in Plainview that was allegedly in the business of selling counterfeit apparel and jewelry.
On October 4, Asset Forfeiture Detectives entered the establishment with a search warrant and removed more than $40,000,000 worth of items the owner was trying to sell as authentic products from high-end labels like Louis Vuitton, Gucci, and Prada. The owner, Lindsay Castelli, turned herself in to authorities for arrest three days later.
Lindsay Castelli, 31, was arrested by Nassau County police Friday on a charge of trademark counterfeiting for her alleged role in the eight-figure operation.

We'll have more on the PIX11 News at 5 p.m.
Read more here: https://t.co/ED8u0AZbIr

— PIX11 News (@PIX11News) October 11, 2022
The defendant was charged and released, but she must appear in court on November 2 to face charges of trademark counterfeiting in the 2nd degree.
Nassau County Police Commissioner Patrick Ryder described the process Castelli used at Linny's Boutique. The officer said workers would take a cheap item, "heat seal" a high-end label onto the object, and sell it for a higher price. Nassau County Executive Bruce Blakeman announced in a statement that the products were being shipped all across the country.
The Asset Forfeiture Program, created in 1984 by the Department of Justice, uses seized items to keep investigations funded and provide relief to victims harmed by related fraud. The organization uses tools provided by the federal government to manage various items it takes from people who commit crimes for "economic benefit."
The punishment Castelli faces for her alleged crime is unclear.
Copyright 2022, Daily360.com