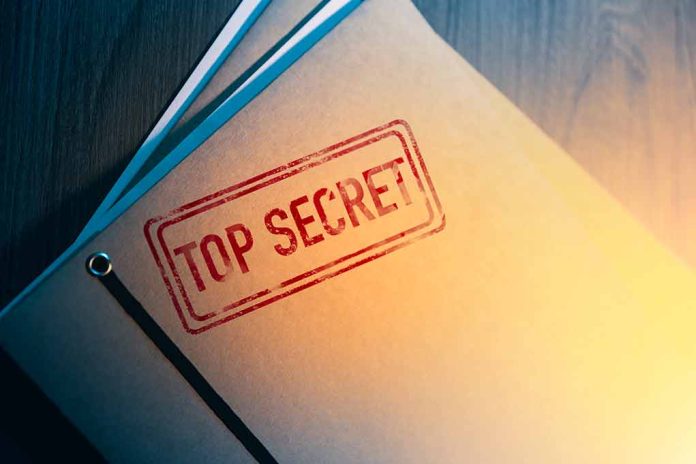 (Daily360.com) – As former President Donald Trump continues to be pursued by seemingly partisan prosecutions across the nation, the latest indictment in Georgia seems to have jumped the gun. Earlier in the week, media outlets showed what appeared to be an official cover sheet indicating the grand jury had returned a true bill with ten indictments on Trump. The document was posted on the Fulton County Court's official website for a brief time before it was taken down. If this document was legitimate as it appears to be, that would mean the indictments were accepted by a judge and it was released before the grand jury had finished hearing witnesses or deliberated. 
The Fulton County District Attorney Fani Willis has been pursuing Trump for over two and a half years, accusing him of multiple felonies relating to questioning of the 2020 election results concerning potential voting irregularities in Georgia. Trump trailed Joe Biden by only 11,000 votes when he placed a phone call to Georgia Secretary of State Brad Raffensberger to urge him to look into the irregularities being reported. During the call, Trump reminded Raffensberger that the vote difference was small and that "finding" difference-making votes was possible. Both Trump and Raffensberger were aware that several other parties were listening to the call and that it would not be secret. Nonetheless, Willis has hit Trump with racketeering charges which are most often used in organized crime cases. 
Trump has been very vocal in his belief that he did anything wrong. He contends it is his First Amendment right to question the election results. He references the Democrats protesting his 2016 win, and even trying to flip electors, though no crimes were alleged by any prosecutors. Trump has labeled Fani Willis a "phony" in a Truth Social post, saying the moniker stems from her insistence that his phone call was somehow criminal. 
Other Republican leaders including Representative Elise Stefanik have issued statements calling this matter as well as the other indictments "blatant election interference." After the unusual late-night indictment and Willis' denial that the posted bill was legitimate, Donald Trump announced he will hold a press conference on Monday, August 22nd at 11a.m. Eastern time to review what he calls a "conclusive report" on the Georgia fraud, after which he says all charges should be dropped against him and others.     
Copyright 2023, Daily360.com