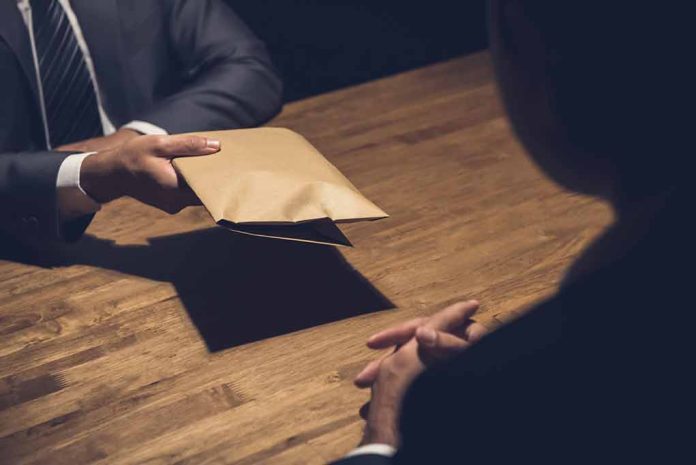 (Daily360.com) – While Andrew Cuomo was fighting to keep his governorship in New York amid accusations over his role in excessive Covid-related deaths, and then a slew of sexual harassment allegations, it seems he and his family pulled out all the stops to stay in power. Cuomo was secretly communicating with his then-CNN show host brother Chris to create narratives meant to deflect blame from himself and his decisions regarding the excessive nursing home deaths in New York State. It was this issue that many thought may bring down the governor, but then multiple women started going public with tales of harassment from the then-governor.
The New York Times and others are reporting that Madeline Cuomo, Andrew's daughter and Chris' sister, came up with a 'slut shaming' strategy. She worked with a group called "We Decide New York (WDNY)" to accomplish this mission. WDNY was made up primarily of women and together with Madeline the group is accused of a campaign to dig up dirt of Andrew's accusers including hearsay, photos which could appear non-flattering, and innuendo. 
One WDNY member named Anna Vavare publicly threatened accuser Charlotte Bennett on social media. Bennett was 25-years-old at the time and working as an assistant for Andrew Cuomo during the years 2019 and 2020; she alleges Cuomo made lewd statements and sexual overtures toward her. In September of 2022 Vavare tweeted directly to Bennett that should she continue legal action it would be a long, expensive and embarrassing process. 
Vavare then sent a follow up tweet with a "promise" to "dissect like a frog" every aspect of Bennett's private life. Vavare said the public will learn every "secret" in Bennett's life. The post had a photo of Bennett with a man seemingly involved in nightlife. 
Madeline Cuomo referred to the pictures they had as "bimbo photos." Reports indicate they have uncovered over 4,000 such communications between Madeline and WDNY. Madeline communicated and urged the group to post Bennett's "sex kitten straddle" photos. 
WDNY personnel communicated that they were doing this on behalf of Madeleine as she was doing it on behalf of Andrew and the Cuomo family involvement must "be hidden." Madeline often implied that Andrew was aware of this plan and supported it. Andrew Cuomo and his camp are denying any involvement and Madeline said she was "protecting her family." As a result of the harassment allegations Andrew Cuomo resigned on August 23, 2021. 
Copyright 2023, Daily360.com