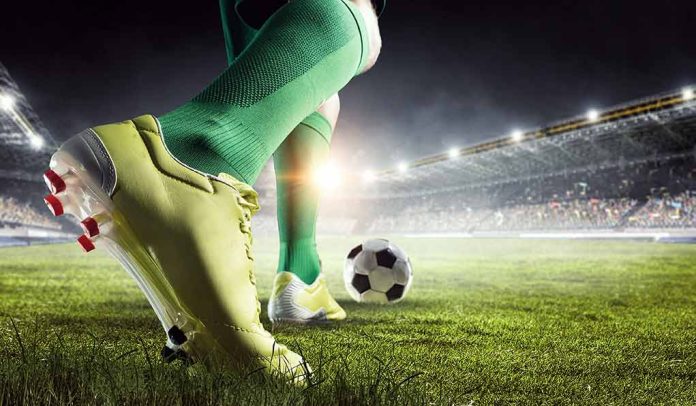 (Daily360.com) – A terror attack rocked Brussels during a soccer match between Sweden and Belgium. The alleged terrorist is a 45-year-old illegal alien, a Tunisian extremist whose been residing in Belgium. Videos taken from the scene of the attack show the man pulling into the center of the city on a scooter, drawing a large weapon and shooting at pedestrians in the area. He killed two Swedish nationals who were in the city for the soccer match.
The shooter was killed by police who also recovered his weapon. As a result of the attack, authorities stopped the soccer match at the halfway mark. The 35,000 fans in attendance were instructed to remain in the stadium until it was determined that it would be safe for them to leave.
The Belgian government raised their security alert status to its highest level, warning Swedish nationals to be extra cautious while they attempted to locate the shooter. Belgian authorities have so far not made a link between this attack and the war between Hamas and Israel.
Belgian authorities sent official condolences to the Swedish people, saying terrorism "shakes the foundations" of peaceful nations. Alexander De Croo, the Belgian Prime Minister took to Twitter and promised that his nation would increase its vigilance in fighting terrorism. A Belgian police official said that although violent crimes in Belgium had decreased this year, he expects that the trend won't last and violence will increase going forward.
The Belgian attack is the second terrorist-related attack in Europe within the last week. A French teacher was stabbed to death and two other members of the school staff were left in critical condition after a Chechen migrant attacked them while shouting "Allahu Akbar". Claude Moniquet, a former French journalist and a one-time intelligence agent with the French Directorate-General for External Security, said he believes these attacks are just the beginning of a coming "wave of terrorism" within Europe, the United States and other nations around the world.
Copyright 2023, Daily360.com