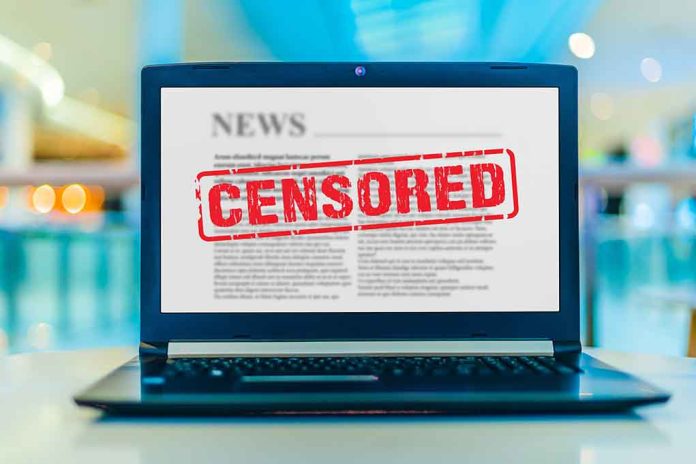 (Daily360.com) – While in a meeting with the Federal Reserve Treasury Department (FDIC), Senator Mark Kelly (D-AZ) asked if censoring social media to prevent 'misinformation' was an option. The comments were reported by independent journalist Michael Shellenberger who is well-known after testifying about the Twitter Files before congress last week. The meeting was attended by numerous members of the House and Senate, and members of the GOP confirmed Kelly's question. Representative Thomas Massie (RKY), said Kelly asked if the FDIC has a "program in place" to censor any content which in their opinion may lead to a "run" causing bank insolvency.
Kelly's staff claimed his question was misinterpreted and he was asking about "foreign adversaries" making attempts to manipulate the U.S. system. The call was set up to field viewpoints and gather information relating to the recent collapse of Silicon Valley Bank (SVP) and the Biden Administration's response.
Democrats say Republicans are also calling for censorship over this issue. A Senate Banking Committee spokesperson directed attention to a statement by the committee chair Patrick McHenry (R-NC). McHenry called for people to be "levelheaded" and not panic, he also described the bank run as "Twitter fueled." In response, McHenry's office clarified that he did not in any way call for censorship.
Kelly's comments seem to be in line with other Democrat lawmakers. Last year the Department of Homeland Security's Cybersecurity and Infrastructure Agency (CISA), suggested "financial disinformation" be added to the list of censorable offenses. Last week Senate President Chuck Schumer (D-NY) called Fox News ownership out by name and demanded the censoring of Tucker Carlson over the January 6 related video he planned to show.
Moreover, House Oversight Committee chairman James Comer (R-KY), introduced the "Protecting Speech from Government Interference Act," last week. The act is intended to prevent government employees from using any form of influence or coercion to have speech censored. The Democrats on the committee all opposed the act.
Copyright 2023, Daily360.com