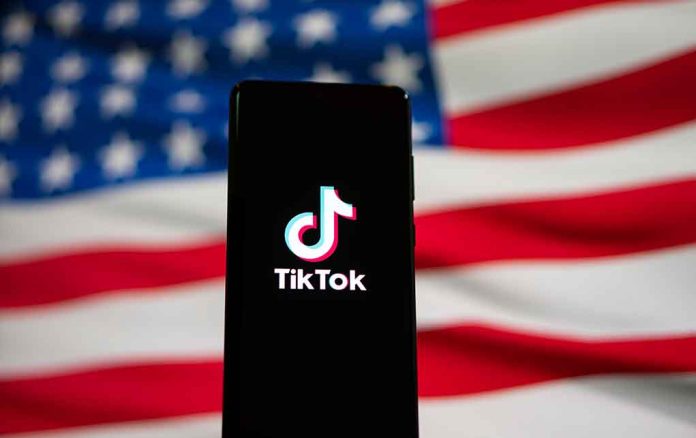 (Daily360.com) – TikTok, the Chinese-based social media powerhouse has been a political target in this country for quite some time now. The latest politician coming out against it is Senator Mark Warner (D-VA), who said Sunday the app "absolutely", should have a U.S. ban. This is a rather powerful statement from the Chair of the Senate Intelligence Committee; he further stated that the U.S. and China are in "enormous competition."
He detailed that in his view the competition moves beyond the typical realm of military competition but perhaps equally if not even more importantly, the technology area. He noted that 100 million Americans will use the app for on average 90 minutes per day. He says no matter what TikTok may claim, all user data is "residing in China." He called the app a Chinese Communist Party (CCP) "propaganda mechanism." Warner believes the approach should be orderly and rules-based, focusing on a large array of "national security" concerning Chinese technology and companies.
TikTok is owned by a company called ByteDance, banning it would eliminate the one app but would do nothing for other threats including Huawei. Huawei the technology mega-company is currently highly involved with U.S. 5G networking. It has come under scrutiny in the U.S. a number of times and the Biden administration is currently considering revoking their U.S. export licenses.
This issue seems to have some bi-partisan legs, as House Representative Darrell Issa (R-CA) made similar claims about TikTok citing it as an espionage tool no different from the spy balloon sent over the U.S. in February. He said having the app on your phone is the equivalent of "80 million spy balloons" in America. Issa sits on the Foreign Affairs Committee which just voted on the Deterring America's Technological Adversaries Act, which would in part have declared TikTok a national security threat. However, all Democrats on the committee voted against the measure.
Copyright 2023, Daily360.com